Airline money secrets hidden away in the fine print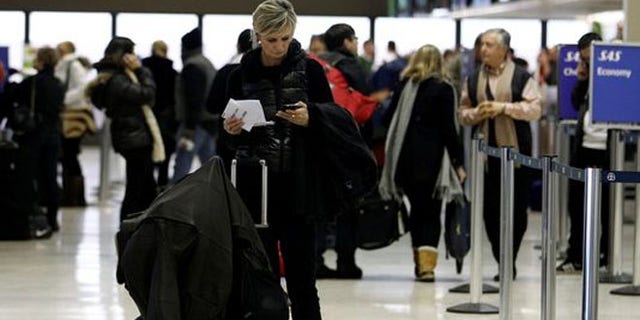 Ever curl up by the fire with a good contract-of-carriage? There's some fun stuff in these legalese-laden airline rules. You can find them on every carrier's website. Other nuggets of info can be found by digging around online.
While in most cases, you don't have to pull them out before you fly, but knowing the rules can save you money. So it's worth it to pull out your law dictionary.
Some favorite examples, in no particular order:
JetBlue: Cancellation bonus.If your flight is cancelled due to a "controllable irregularity" (as opposed to uncontrollable factors like weather), the airline will get you on the next flight or provide a refund, but JetBlue will also say "Sorry!" with a $50 credit good for future travel.
United: Bike benefit.Take your bicycle along on your next flight and if it's under 50 pounds, there is no oversize or special-handling cost; all you pay is the standard checked-baggage fee.
American: 24 hour ticket policy. All airlines are required to give shoppers 24 hours to change their minds about a ticket purchase, but on American this obligation can be fulfilled two ways:
--Customers purchase a ticket and if canceled within 24 hours, a full refund is given (most U.S. airlines do this).
--American Airlines allows customers to hold a reservation for 24 hours without payment, and changes can be made anytime during that hold without penalty.
Caution: The hold option can be overlooked; if you do charge your card instead of clicking hold and then decide to change the reservation, you'll pay the $200 change fee. Look for the hold button if you're the least bit unsure when booking.
Delta: Heavy bag penalty. Airline fees can change at anytime (and with no warning) and bag fees in particular vary depending on where you travel. For example, on Delta flights between the U.S. and South America or from Europe to North Africa, an oversized-bag can cost you a round-trip fee of $600. Check with your airline before you pack.
Spirit: Light bag penalties. Most airlines don't charge fees for using carry-ons but Spirit (and a couple of others) charge for all baggage. More importantly, Spirit's carry-on fees are actually more expensive than the fees for checked-bags.
Virgin America: Hidden city travel. Most airlines - including Virgin America - ban the practice of hidden city travel, which works like this:
A passenger in City A wants to fly to City B, but the ticket is expensive. The passenger then finds a cheaper deal from City A to City C with a stopover in City B, so he buys that ticket with the intention of hopping off at City B.
Don't do this, says Virgin America and the others; they'll cancel the rest of your flights (including the return trip home), all earned-miles will be forfeited and checked-bags will go to City C. You can try to get around the baggage problem by using a carry-on but if it gets taken from you at the gate, it too will travel to City C.
Alaska: Late baggage guarantee. This simple little perk is unique to U.S. airlines and here's how Alaska explains it: "If your baggage is not at baggage claim within 20 minutes of your plane parking at the gate, you're entitled to a $25 [voucher] for use on a future Alaska flight or 2,500 miles." Nice.