Air Canada flight makes emergency landing after pilot discovers smoke in cockpit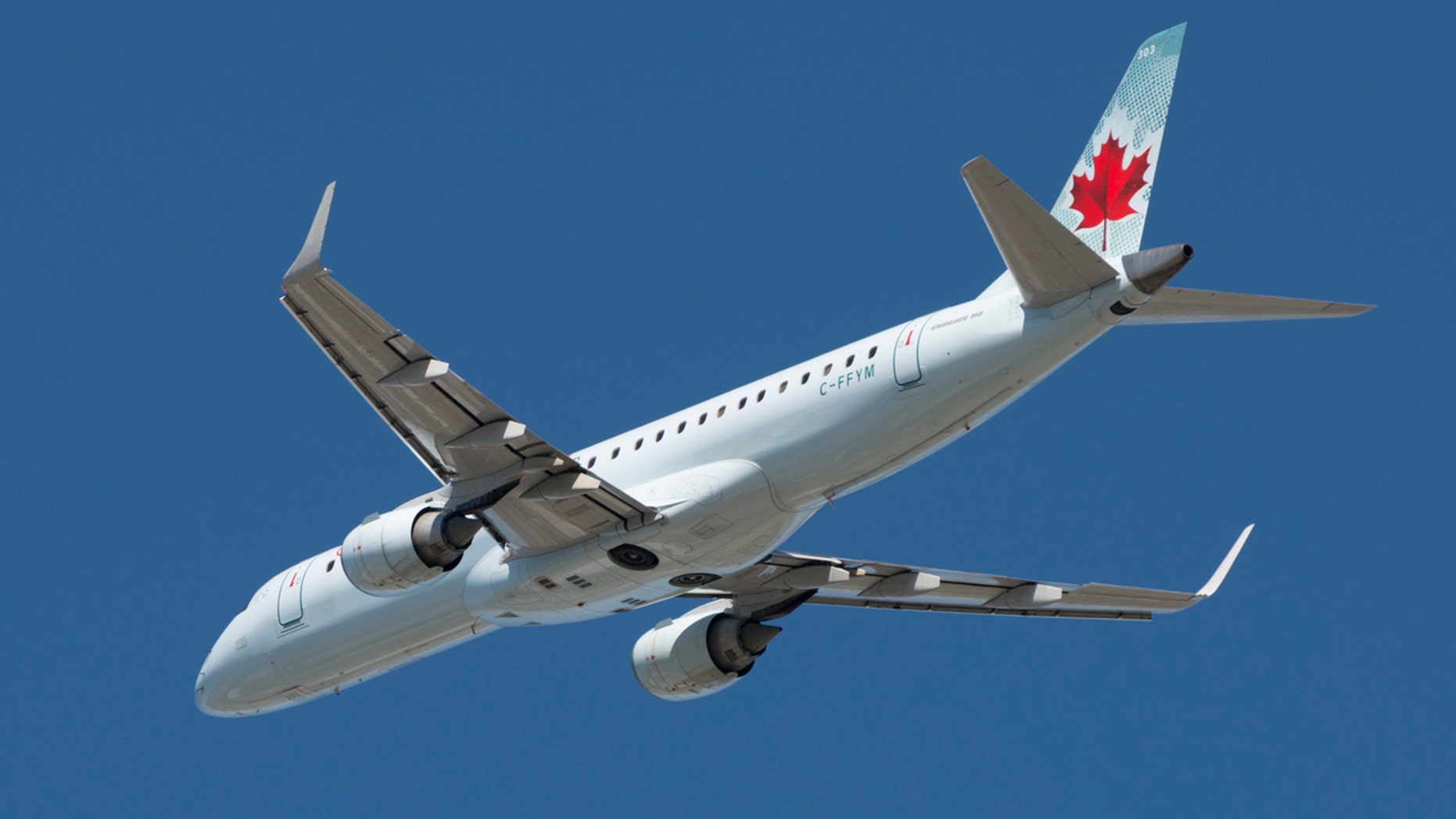 An Air Canada flight was forced to make an emergency landing Sunday after the pilot discovered smoke in the cockpit.
Flight 7775, which departed Halifax Stanfield International Airport at 11:55 a.m. on its way to Fredericton, was forced to turn around shortly after takeoff, CBC reports.
TORONTO RESTAURANT FINED $10,000 AFTER ASKING BLACK CUSTOMERS TO PREPAY FOR FOOD
"When the pilot immediately noticed smoke in the cockpit, they declared an emergency and Halifax Stanfield provided emergency response in relation to that," Theresa Rath, an airport spokesperson, told CBC.
The plane returned safely to Halifax at 12:07 p.m. with 13 passengers on board. No injuries were reported and everyone made it off safely.
The cause of the smoke is unknown. While the plane's emergency landing caused some delays on the runway, normal operations resumed at 12:55 p.m., Rath said.
A spokesperson for Air Canada did not immediately respond to Fox News' request for comment.
FOLLOW US ON FACEBOOK FOR MORE FOX LIFESTYLE NEWS
In March, another Air Canada flight was forced to make an emergency landing for the very same reason. Flight 7618 was on its way to Ronald Reagan Washington National Airport from Toronto when the pilots noticed the smoke, forcing them to land at nearby Washington Dulles International Airport, in Virginia. All 63 passengers and four crew members were safely evacuated onto the tarmac with no injuries reported