Acrobat 'heartbroken' after thief steals 7-foot unicycle from airport baggage claim
NEWYou can now listen to Fox News articles!
An accomplished acrobat is said to be "heartbroken" over the loss of her $25,000 unicycle, which was stolen from the baggage area of San Francisco International Airport last week.
Rong Niu, who frequently performs at NBA halftime shows as the Red Panda Acrobat, had reportedly landed at SFO on Jan. 24, and subsequently made her way to the baggage carousel to pick up the luggage that contained her 7-foot unicycle, her agent tells KTVU. She even spotted her bag on the conveyor belt, but didn't manage to grab it before a man with a red ponytail wheeled it away.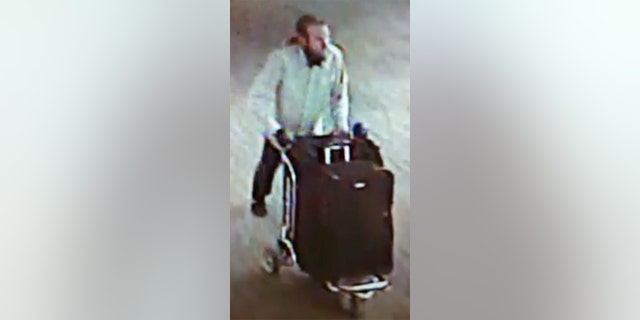 'SERIAL STOWAWAY' HAS OUTBURST DURING COURT APPEARANCE
Pat Figley, Niu's manager, concedes that the suspect may have taken the bag by mistake, but an official police report determined the incident to be a theft.
In the meantime, Figley says Niu is inconsolable. "She's heartbroken," Figley told KTVU. "It's like her baby was kidnapped. She's had that unicycle for 30 years."
As a result of losing her unicycle, Niu was also forced to cancel a performance at UCLA on Jan. 25.
HEATHROW STAFF FIND RARE LIZARD RUNNING AROUND TERMINAL
The San Mateo County Sheriff's Cargo and Task Force is currently investigating, but Figley revealed that Niu has since been having trouble performing her act — which includes juggling and balancing bowls on her head — on a backup unicycle.

"She's doing horribly," he said. "She's dropping bowls. She's just not used to it. The one that was stolen was custom built for her."
Figley is also offering a $2,000 reward for the return of the unicycle, "no questions asked," reports KTVU.
Niu frequently performs her act during Golden State Warriors games, but she's also performed during Clippers and Lakers games, as well as for ESPN and "America's Got Talent."
FOLLOW US ON FACEBOOK FOR MORE FOX LIFESTYLE NEWS
Oddly enough, KTVU reports that a second unicycle theft was reported in nearby Oakland, Calif., though it hasn't been confirmed whether the two incidents are related.