82-year-old woman arrested at Wichita airport for punching TSA worker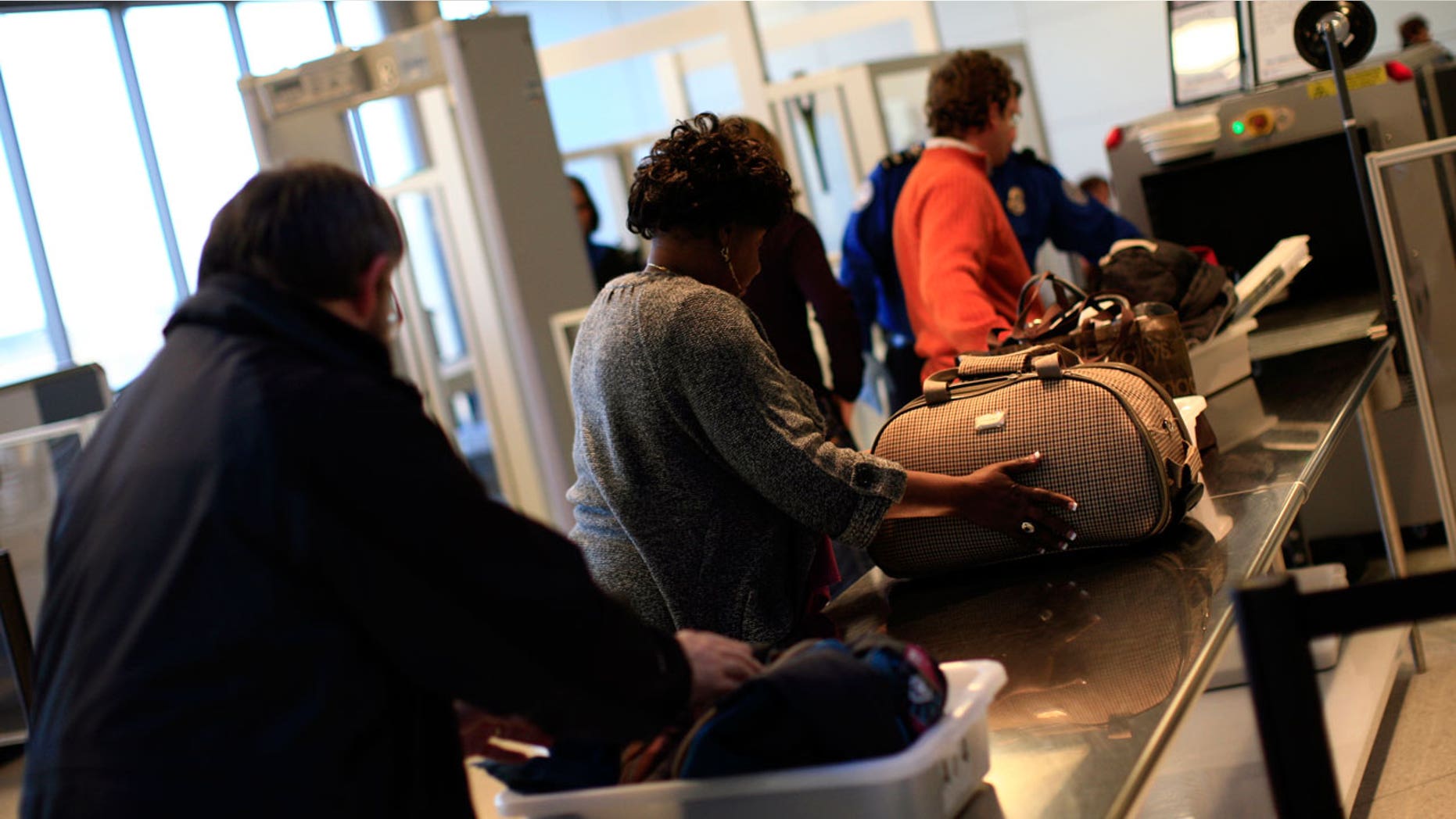 If an airline passenger messes with an employee from the Transportation Security Administration, she should be prepared to face serious consequences.
Likewise, if a TSA worker messes with the contents of an elderly woman's purse, he should be prepared for a smack in the arm.
Unfortunately, both scenarios played out at the Dwight D. Eisenhower National Airport in Wichita, Kan., on Wednesday morning, when an 82-year-old woman punched a TSA worker in his arm for removing a bottle of liquid from her bag, and was promptly arrested.
MORE TSA OFFICERS HEADED TO AIRPORTS THIS YEAR
The woman, who was planning to fly home to Texas with her husband after a reunion was stopped at a TSA checkpoint when an agent noticed she was carrying a container of hand lotion that exceeded the 3.4-ounce limit, reports The Wichita Eagle. After being told she couldn't bring the bottle in her carry-on, she became aggressive and "verbally abusive" toward him, according to the TSA and local law enforcement.
When the agent told her he needed to dispose of the bottle, the five-foot-two, 120-pound woman walked around an X-ray screening belt and struck the man's arm "with a closed fist."
Airport police who witnessed the incident — which took place at approximately 5:12 a.m. — removed the woman from the security line, a TSA spokeswoman told The Wichita Eagle. She was booked into the Sedgwick County Jail three hours later on suspicion of misdemeanor battery.
FOLLOW US ON FACEBOOK FOR MORE FOX LIFESTYLE NEWS
Marc Bennett, the Sedgwick County District Attorney, said he authorized the woman's release as soon as his office learned of her arrest. Bennett then sent someone to retrieve her, and gave her food and coffee when she arrived at the courthouse.
"She was very shaken, embarrassed, and I think the simplest description would be overwhelmed...by the time we got to her," Bennett said.
The 82-year-old spent about two and a half hours in jail.
The woman and her husband were later driven back to Eisenhower by the airline, who arranged to send them home on the next flight.
Jennifer Magana, the city attorney, confirmed to the Associated Press that the elderly woman was issued a citation for misdemeanor battery, but she may not face charges for her behavior if the city or TSA agent decide not to press charges.
"The city is the only prosecutorial authority with a possible case at this point," Bennett told The Wichita Eagle.