Winklevoss Twins Sued for Part of Their Facebook Fortunes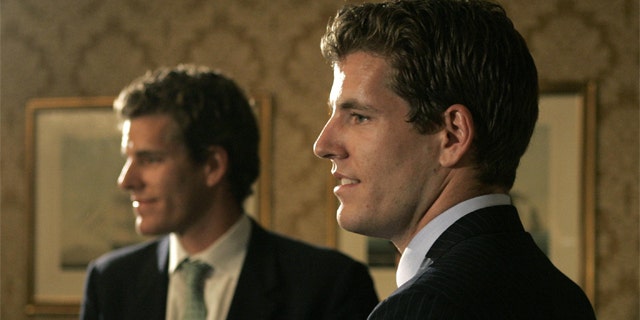 Just desserts -- or just confusing?
While the Winklevoss twins continue their pursuit of Facebook founder Mark Zuckerberg, seeking more than the $65 million dollar settlement already awarded to them, a judge has ruled that developer Wayne Chang can pursue a lawsuit against the Winklevoss brothers themselves.
Cameron and Tyler Winklevoss were famously portrayed by Armie Hammer in The Social Network, a Hollywood blockbuster that dramatized the events surrounding the founding of the 500-million-strong social network -- the idea for which they allege Zuckerberg stole from them.
Chang created a peer-to-peer file sharing network around the time thefacebook.com was founded, working in partnership with Tyler and Cameron Winklevoss. On December 21, 2009, Chang and his company i2hub Organization filed suit, claiming the Winklevoss twins cut him out of a patent filing for his tech.
Chang wanted a cut -- and the courts have agreed to hear him out.
The National Law Journal recently reported that Chang and his former company i2hub Organization are legally due a portion of the Facebook fortune awarded to the brothers in their lawsuit against Facebook.
According to the Journal, the latest proceedings in Chang v. Winklevoss was dated April 28 and filed in Suffolk County Superior Court in Massachusetts on May 3. In it, Justice Peter Lauriat of the court's business session ruled that some claims may proceed against ConnectU; its co-founders, Cameron and Tyler Winklevoss; and its directors and shareholders, Howard Winklevoss and Divya Narendra.
It's but one of the many lawsuits and back-and-forth allegations among the multimillionaire founders of Facebook -- which are confusing enough to require their own social network.
Tyler and Cameron Winklevoss initially claimed that Mark Zuckerberg stole their idea for Facebook; they agreed to drop their lawsuit in 2008 in exchange for $20 million in cash plus stock in the company. The twins say they later discovered the stock was worth less than claimed at the time, and they sought to have the deal voided.
In the ongoing appeal of that suit, the twins claim fraud for Facebook and Zuckerberg "not volunteering a more recent valuation of different Facebook stock." The settlement is now worth more than $160 million because of Facebook's increased valuation, and awaits a ruling from the country's top court.
Meanwhile, Facebook faces legal challenges on another front. Paul Ceglia, an upstate New York businessman, claims that in 2003 he made a $1,000 investment in Facebook, which entitles him to 50 percent of what is today the 500 million-user force powering social networking.
Facebook calls the emails -- as well as Ceglia himself, and the entire case -- an utter fraud.