Western Tech Firms Helped Libya Repress Citizens, Report Says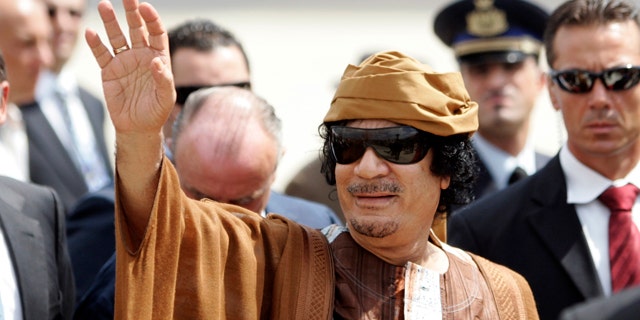 Western technology firms were instrumental in helping Qaddafi's regime spy on Libyan citizens, according to a report in the Wall Street Journal.
Amesys, a unit of French technology firm Bull SA, installed a monitoring center toured by the Journal that provides clear evidence of foreign companies' cooperation in the repression of Libyans under Col. Qaddafi's almost 42-year rule, the Journal said. Surveillance files found there include emails written as recently as February, after the Libyan uprising had begun.
One file from Feb. 26 includes a 16-minute Yahoo chat between a man and a young woman. The personal conversation includes both flirting and fears that his opposition to Qaddafi has made him a target.
"I'm wanted," he wrote. "The Qaddafi forces ... are writing lists of names." He said he was going into hiding and will call her from a new phone number -- and urged her to keep his plans secret.
"Don't forget me," she responded.
This kind of spying became a top priority for Libya as the region's "Arab Spring" revolutions blossomed in recent months, the Journal reported. In addition to Amesys, Libyan officials held talks with Boeing's Narus -- a maker of Internet traffic-monitoring products -- and sought advanced tools to control the encrypted online-phone service Skype.
Libya also tried to censor YouTube videos and block Libyans from disguising their online activities by using "proxy" servers, according to documents reviewed by the Journal and people familiar with the matter.
"Narus does not comment on potential business ventures," a Narus spokeswoman said in a statement. "There have been no sales or deployments of Narus technology in Libya." An official from Bull, the parent company of Amesys, declined to comment.
The sale of technology used to intercept communications is generally permissible by law, although manufacturers in some countries, including the U.S., must first obtain special approval to export high-tech interception devices, the Journal said.
For the full story on Libya's use of Western technology to repress citizens, read the entire story on the Wall Street Journal.