South Korean baseball team builds robot fans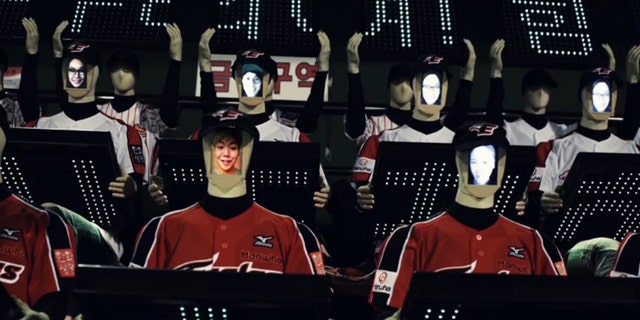 A struggling South Korean baseball team has adopted a novel approach to extending its fanbase.
The Hanwha Eagles have brought in a team of robots to occupy a small section of the team's stadium. Described as "the world's first cheering robot," the so-called 'fanbots' are designed to connect fans that can't be at the game.
Each fanbot holds an LED screen which relays messages from fans via the Web or mobile devices. In a nice personal touch, fans can also upload an image of their face onto the fanbots.
The fanbots also encourage group cheering and even Mexican waves within the team's Hanbat Stadium in Daejeon.
The Hanwha Eagles clearly need all the help they can get at the moment – with just 31 wins from 83 games, the team is bottom of South Korea's major league, some 24 games behind leaders Samsung.
South Korea isn't the only place where sports and robotics are coming together. During a recent tour of a robot factory, Japanese Prime Minister Shinzo Abe said that he wants to see a robot Olympics when Tokyo hosts the games in 2020.