Samsung beats Apple, Nokia as world's largest handset maker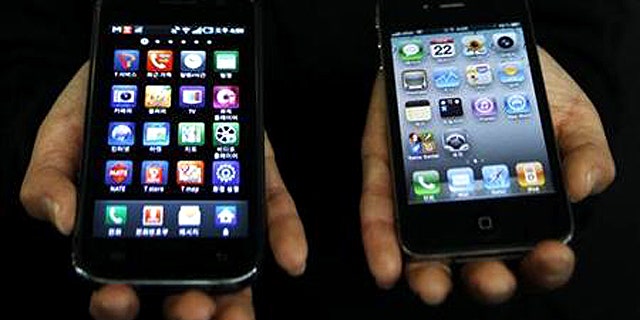 SEOUL – Samsung Electronics became the world's biggest mobile handset vendor for the first time ever in the first quarter of 2012, capturing a quarter of the global market and overtaking struggling Nokia, according to data released Friday by London-based research firm Strategy Analytics.
In the quarter ended March, the South Korean electronics giant shipped 36 percent more handsets than a year earlier and also outsold archrival Apple in the smartphone segment. Samsung's smartphone shipments more than tripled on robust demand for its Galaxy handsets, the research firm said.
Samsung held a 30.6 percent share of the world's smartphone market, while Apple followed with a 24.1 percent share, the report said.
In the first quarter, Samsung held a 25.4 percent share of the global mobile handset market, shipping 93.5 million units worldwide, compared with 68.9 million a year earlier, the data showed.
Nokia held a 22.5 percent share as its shipments dropped 24 percent to 82.7 million units in the quarter.
The latest shipment numbers follow stronger-than-expected quarterly earnings this week from both Samsung and Apple.
Earlier Friday, Samsung posted a record net profit in the first quarter, usually the most difficult period of the year for technology companies, largely helped by brisk sales of its mobile devices.
Samsung said its net profit for the three months ended March 31 rose to a record 5.05 trillion Korean won ($4.44 billion) from 2.78 trillion won a year earlier.
The result was higher than the average 4.42 trillion won net profit forecast in a poll of six analysts.
Samsung's record-high net figure was largely due to robust sales of its smartphones and a phone-tablet hybrid product, called Galaxy Note, helping it overcome slack demand globally. Technology companies usually see slower sales in the January-March period as consumers take a breather following the busy year-end holiday period.