What's next for Google? Secret docs reveal plans that didn't pan out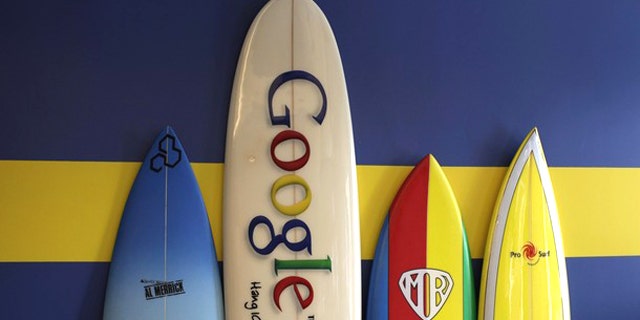 Google TV. Driverless cars. Robotic homes. What's next for the sprawling tech giant Google?
Rarely seen internal corporate documents filed in a California court -- part of the ongoing legal battle between the search giant and Oracle that some are calling the "World Series" of lawsuits -- reveal Google's plans for the future.
And things didn't pan out quite as the search giant thought they might.
A variety of businesses including online commerce, software, and even the highly touted Google TV were cited in the 2010 documents, and didn't work out as well as Google thought they would, an analyst who reviewed the documents told Reuters.
"Google TV and commerce ambitions look aggressive compared to what we believe they are today," said Susquehanna Financial Group analyst Herman Leung. The documents reveal Google expected YouTube to become a $5 billion business by 2013 -- with potentially more than half of those revenues coming from the TV business.
The only maker of Google TV products, Logitech, cancelled its offering in November (Google said in January that other makers would replace them).
[pullquote]
YouTube earned $300 million that year, the documents reveal.
Google Music was also expected to be a massive contributor, Reuters reported, with music sales driving Android revenue to $3.7 billion.
The information comes from a presentation made to the company's board of directors that was complied in Oct. 2010. Google attempted to convince U.S. District Judge William Alsup to keep the internal documents secret, Reuters said, but Alsup denied the request in court last week.
A Google spokesman said the documents don't represent current thinking about its business operations.
"Our industry continues to evolve incredibly fast and so do our aspirations for our various products and services," Jim Prosser said.