Radio Is Dead, Is Apple iTunes Next?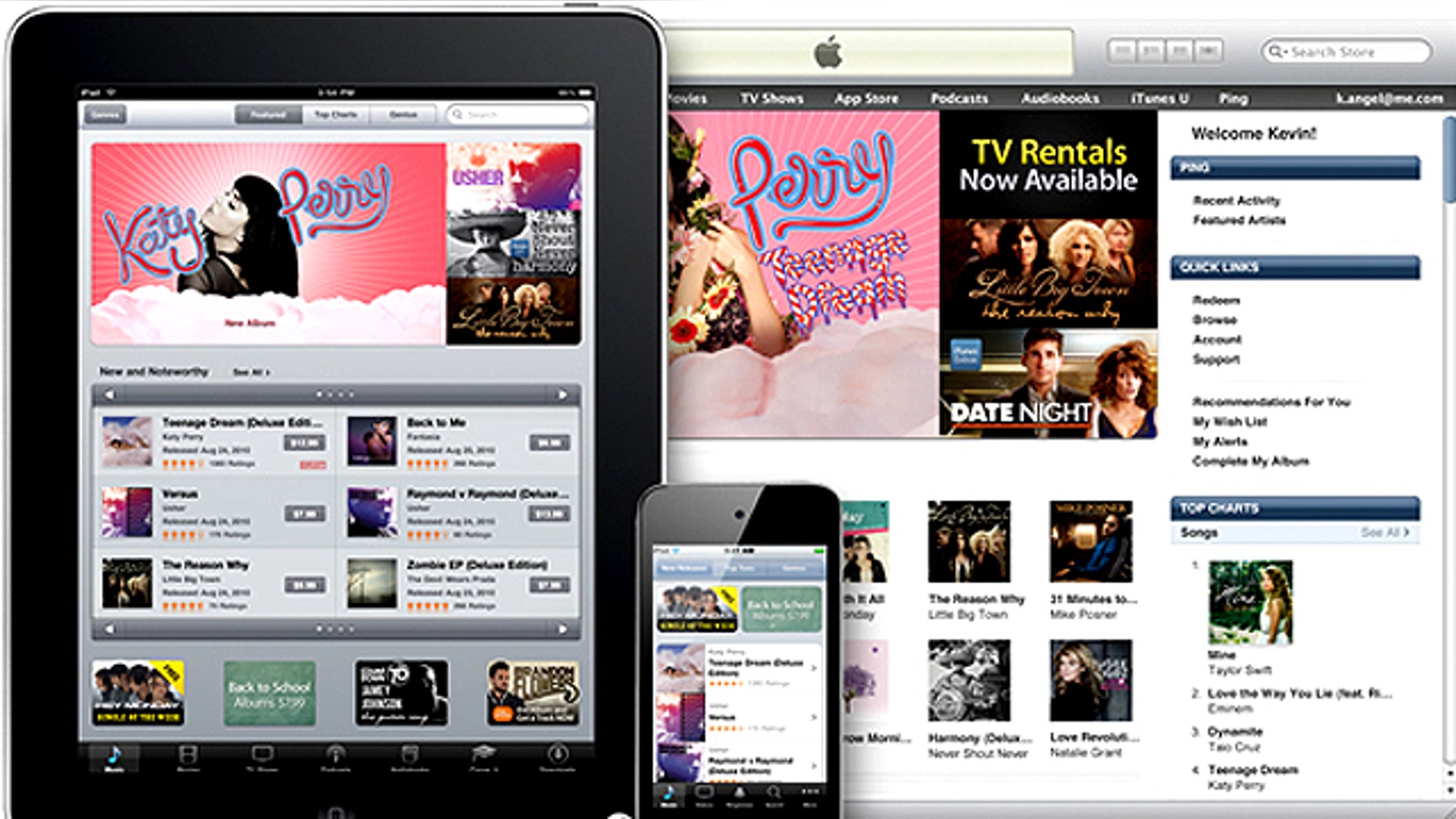 iTunes and friends have nearly killed off the radio. But is iTunes itself next to go?
Trends in technology change so rapidly that what was gospel yesterday can be apocryphal tomorrow. To wit, the music business, which looks poised to undergo another upheaval -- and put an end to per song sales from the likes of iTunes and Amazon.
It was just over a decade ago that Apple introduced iTunes -- called both the Grim Reaper of the music business or the fairy godmother that saved songs from the clutches of illegal file sharing sites such as what was at the time Napster. Many decried the tinny digital music files and the loss of high fidelity CDs, but the writing was on the wall: Convenience trumped clarity.
Then record labels caved, as disc sales tanked and CD stores closed. Buying individual digital songs was the future ... and albums were dead.
So now we've all given up our CDs for music files (well, almost all of us). But hold on to your hard drive: that model looks about to change too, as technology and our listening habits swing yet again. In the always-connected future, streaming music and subscription services look poised to replace the pay-per-song model, changing the musical landscape once again.
Subscription and streaming music services were once dismissed. Listeners wanted mobile music, and monthly fees were just another charge that people couldn't afford.
But today, most mobile devices -- mainly smartphones with apps -- are connected to the Web most of the time, eliminating the problem of getting songs when you want. As Jake Sigal, the founder and CEO of music company Livio, told me last week, technology is no longer an impediment to getting music online when you want, where you want. Livio's own software collects and sorts not only Internet radio streams but also songs from services like Pandora and Grooveshark.
Furthermore, while there are still plenty of for-pay subscription services, the free streaming services continue to expand and gain in popularity. Listeners have to endure a few ads, but why buy digital music files for 99 cents each if you can play anything you want whenever you want for free?
It's a big change in behavior that could be beneficial to the monthly subscription model for music, and companies such as Slacker, which offers a three-tiered model that includes free listening, believe it will entice more of us to sign up for monthly service.
King of the hill in streaming music is Pandora, which offers free and for pay streaming music with about 800,000 songs. The company is not only on computers, but also on connected TVs, smartphones, and increasingly in cars (GM just announced support for Pandora on cars this year; Ford is already onboard).
Grooveshark is a leader among ardent music listeners, however; unlike Pandora, it offers on-demand songs for free rather than "channels" that play music similar to your chosen artist. The site also offers a premium service.
And there are nearly countless other services offering music subscriptions, ranging from well-established sites like Rhapsody to newcomers like MOG, Thumbplay and Spotify -- which is getting piles of money from venture capitalists even though it still hasn't debuted in the U.S.
Consumer electronics giant Sony entered the fray in the U.S. recently with Music Unlimited Powered by Qriocity, which boasts 6 million songs. Sony's music subscriptions start at $3.99 a month and can be accessed on millions of PlayStation 3 consoles, as well as on PCs and soon smartphones. The interesting aspect of Sony's service: you can't buy individual tracks.
So is buying music that you keep about to go the way of 8-track tapes, cassette decks and LPs?
Clearly, our listening behavior is changing. Witness the final appearance of the Beatles catalog on iTunes. While millions of songs were sold at first, many other music fans regarded it as a non-event. Why? Because digital music lovers had been listening to the Beatles via streaming services like Pandora for years. The sudden option to buy a track just isn't as alluring when you can listen to the Beatles online any time you want anyway.
The question is, when will Apple and Google launch their own music subscription services? Apple has made a fortune not by being the first with new technology or services but by doing them better -- and sexier. It's already got millions of consumers tied to the iTunes purse strings and has been rumored to be working on a subscription service of its own for over a year.
But when the kids have heard Pandora for free, will Apple be able to keep them on the farm for pay?
Meanwhile, Google's next upgrade to its Android software for phones, tablets and TVs is said to include a built-in music service. And Google has a habit of offering things for free to wipe out the competition.
Certainly, CDs and vinyl played on a good stereo system sound better than digital music files streamed online. I certainly prefer CDs to MP3s -- but the convenience factor is undeniable. I spend more hours a week listening to Pandora, Last.fm, Grooveshark and Slacker now than I do to discs.
So things look poised to change again, whether I like it or not.