Porn Industry Gets Green Light for Red-Light .XXX District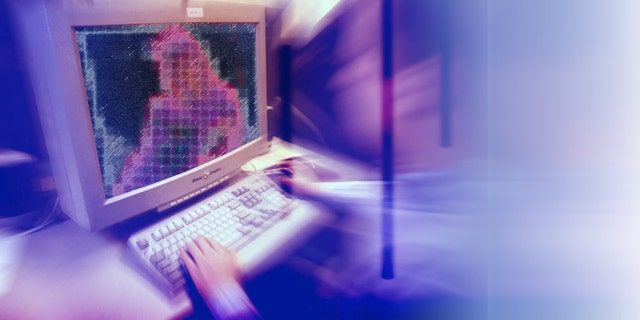 The world wide web is about to get a red-light district.
After more than a decade of debate, rejections and legal challenges, the Internet's governing body began accepting applications for .xxx websites from the adult entertainment industry on Tuesday, Nov. 8.
The so-called "landrush" phase signifies the true launch of .xxx websites, which are designed to provide more transparency around Internet pornography.
But while its sponsor describes the new adult addresses as responsible "signposts" for pornographic material that let web surfers make informed decisions, experts have slammed the scheme as a money-grab that has been "grossly oversold" as a way to block porn and protect children.
Company ICM Registry first proposed the .xxx domain in 2000, as well as .kids website addresses, though the Internet Corporation for Assigned Names and Numbers (ICANN) rejected both ideas.
ICM had its .xxx application reviewed, however, and in 2004 changed the proposal to a sponsored top-level domain overseen by a dedicated organization. After a string of rejections and unprecedented public comment, the scheme was approved on March 31 this year.
ICM Registry began accepting .xxx applications from trademarked companies -- those looking to use a .xxx address and those seeking to prevent their company from appearing on a .xxx website -- on September 7.
More than 80,000 applications swamped the company during the 53-day window, a result that chief executive Stuart Lawley says is unprecedented.
"There is always a risk with a new top-level domain that you may build it and nobody will come," he says.
"The .xxx sunrise period results far exceed those of any other new (sponsored top-level) domains, including .mobi, .asia and even that of .co that relaunched last year."
Adult entertainment producers without trademarks can apply for .xxx website names for the next 17 days, with their general availability following on December 6.
But University of Canberra information law lecturer Bruce Arnold says while the idea behind the new domain name has merit, the scheme will not see all adult material moved into a makeshift web ghetto as censorship advocates want.
Moving adult material to a .xxx website is voluntary, he says, and international bodies could never agree on what material should be classified as "adult" or "offensive".
"It's not going to work because we don't all agree on what is porn, and that's a huge issue," Mr Arnold says.
"People disagree passionately about what is sensitive material and what's not.
"In Australia if you watch television at 8pm you'll see people who aren't wearing much clothing or perhaps any clothing.
"Some people in the U.S. would say that any same-sex activity is profoundly obscene. These issues are impossible to resolve."
Arnold says the .xxx scheme will also fail to work as a technical solution to a human behavioral problem. Parents, guardians and search engines will not simply be able to filter out .xxx websites, and some porn producers will continue to host material on .com sites or in other countries.
"The idea that we can come up with a quick fix to this problem is fundamentally flawed," he says. "If we're concerned about protecting children from offensive content online, sometimes it is simply a matter of parking the family PC in the lounge when they're young and teaching them."
But other stakeholders disagree. Spokesman for civil liberties group Electronic Frontiers Australia, Stephen Collins, says the organization supports the introduction of .xxx websites because "having it available is going to make website content clear".
Family First leader Dennis Hood goes further, proposing that all pornographic material should be moved to a .xxx website.
"Any porn site then operating outside of the .xxx domain would be outside of the law and liable to be dealt with by the government of the day," he says.
Read more science and technology news at News.com.au.