NSA cyberwarfare could pick the wrong targets, Snowden says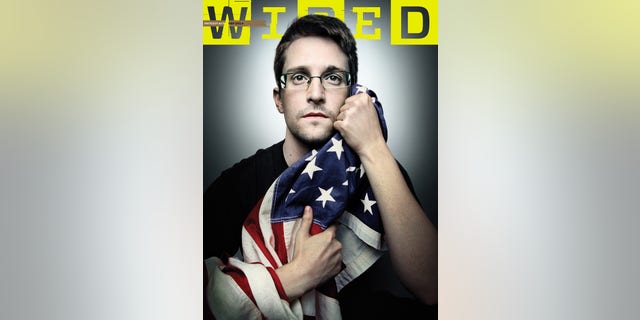 The National Security Agency is planning to combat cyberattacks from overseas with a sophisticated yet highly risky program code-named 'MonsterMind,' warns whistleblower Edward Snowden.
In an interview in the September issue of Wired, Snowden said that MonsterMind software aims to identify the start of foreign attacks and block them from entering the U.S. What makes MonsterMind unique is its ability to "automatically fire back" at these attacks without human involvement, he said.
Snowden described MonsterMind as problematic, noting that cyberattacks are often routed through computers in "innocent" third countries. This raises the possibility of U.S. counter attacks against the wrong targets. "You could have someone sitting in China, for example, making it appear that one of these attacks is originating in Russia," he said. "And then we end up shooting back at a Russian hospital. What happens next?"
The former NSA contractor also views MonsterMind as a massive threat to privacy, warning that the agency would have to get access to virtually all private communications entering the U.S. from overseas.
"If we're analyzing all traffic flows, that means we have to be intercepting all traffic flows," he said. "That means violating the Fourth Amendment, seizing private communications without a warrant, without probable cause or even a suspicion of wrongdoing. For everyone, all the time."
Wired reported that Snowden discovered MonsterMind while learning about a secret NSA data storage facility in Bluffdale, Utah. The 1-million-square-foot Mission Data Repository is reportedly capable of holding a "yottabyte" of data, or 500 quintillion pages of text.
The Wired interview was conducted in Moscow. Snowden, who ignited a firestorm when he stole a cache of NSA documents and began releasing them to the press last year, has been living as a fugitive in Russia since June 23, 2013. The U.S. State Department had revoked his American passport a day earlier.
When FoxNews.com contacted the NSA for comment on this story, the agency did not respond to any of Snowden's claims. "If Mr. Snowden wants to discuss his activities, that conversation should be held with the U.S. Department of Justice," it said, in a statement emailed to FoxNews.com. "He needs to return to the United States to face the charges against him."
Overseas cyberattacks continue to be a major headache for U.S. government organizations and corporations. Last week U.S. Investigation Services (USIS), the main provider of background checks for the U.S. government, said that it had discovered a cyberattack on its corporate network – possibly launched by a foreign power.
Last year a Defense Science Board report accused China of using cyberattacks to access information from almost 40 Pentagon weapons programs, and cybersecurity tensions between the two countries continue to simmer. Last month U.S. authorities accused a Chinese businessman of hacking into the systems of American companies with major defense contracts, including Boeing.
Security experts had predicted that Snowden would keep the agency in the snooping spotlight with ongoing leaks.
Last month a leaked document, reportedly provided by Snowden, appeared to detail the cyber espionage tricks employed by the NSA's U.K. counterpart, GCHQ.
Follow James Rogers on Twitter @jamesjrogers