Move over Messi: Women are getting 'In the Game' with 'FIFA '16'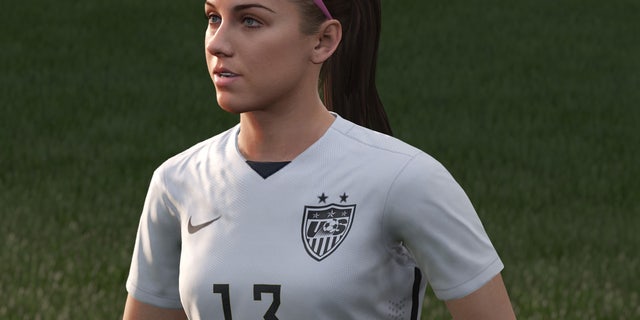 For the first time ever, female gamers can now see themselves as soccer players in the best-selling global soccer (or "football," for those outside the U.S.) "FIFA" franchise published by the EA Sports division of Electronic Arts. "FIFA '16" goes on sale today for PC, PlayStation 3 and 4, as well as Xbox One and 360.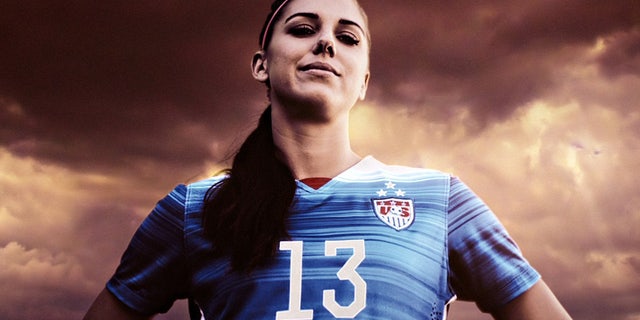 Women are now "in the game," declares the trademark tagline for "FIFA's" publisher EA Sports, a division of Electronic Arts. This inclusion is recognition not just of the women's game but also the growing influence of women in gaming and the marketplace.
"I think it is amazing that women are now being recognized as true footballers and our inclusion in the game is the perfect example of the progress we continue to make," U.S. National Team striker Abby Wambach told FoxNews.com.
Wambach has helped lead the team for more than a decade, finally winning the World Cup in her fourth appearance to go with two OIympic Gold Medals. She's scored more goals in international matches than anyone in history — female or male.
And women are not only in the game, they've scored space on the cover. Forward Alex Morgan graces game packaging in the U.S. alongside Argentina superstar Lionel Messi who plays for FC Barcelona.
"It is such an honor to be on the cover of "FIFA '16" but most importantly, we continue to take significant strides for female athletes and I am happy that EA has led the way," Morgan wrote in an email to FoxNews.com.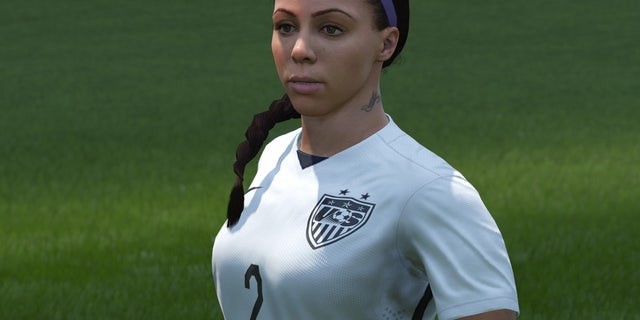 Canadian National Team Captain Christine Sinclair and Australia's Stephanie Catley are substituted for Morgan on the cover in their respective home markets.
And it's not just athletes who are taking notice. Nearly half of video game players in the U.S. are women, but critics say they are grossly underrepresented — and misrepresented — by the industry. For instance, men are cast as heroes and women are frequently either objects of desire or damsels in distress in the video game world. It also follows last year's Gamergate, which drove some female developers out of an industry some observers say is rife with sexism.
While "FIFA" alone may not change these attitudes, it will introduce positive female role models for all players.
Alaina Percival, CEO of Women Who Code, a non-profit that aims to encourage females to enter the male-dominated tech sector, told FoxNews.com that the virtual soccer images can have a greater impact than just girls playing out soccer dreams onscreen.
"A large percentage of the male engineers I've met have said they got into coding by playing video games, so hopefully this will be a step in the right direction to getting young women and girls inspired to pursue careers in software engineering," she said.
Stephanie Barnier, a wealth advisor for The Wealth Consulting Group, was a prolific goal scorer at the University of San Diego and said that the "FIFA" game should appeal to both sexes.
"Nowadays, it's a 'we' thing for the US women's team, they are stronger than ever before and women can play soccer like women. I think you'll find most women — and a whole heck of a lot of men — find that very desirable," Barnier told FoxNews.com.
World Cup Golden Ball winner Carli Lloyd added that the game may also motivate girls in the real world.
"I think it is so important for young girls to be able to play as women's teams in FIFA '16. This will give them hope that they too can be on a video game one day and they can play FIFA using the team they love," Lloyd told FoxNews.com.
As for "FIFA's" game play, it compares well to this year's updated men's version and captures the personalities and body movements of the players. Morgan and Wambach were among the U.S. national team players that wore motion-capture suits to have their moves on the ball and off as well as signature celebrations copied to lend an air of authenticity to the software.
12 women's national teams including the World Cup Champion USA, Germany, and Canada are in the inaugural women's game, along with dozens of men's squads, leagues, and the hugely popular, custom FIFA Ultimate Team mode.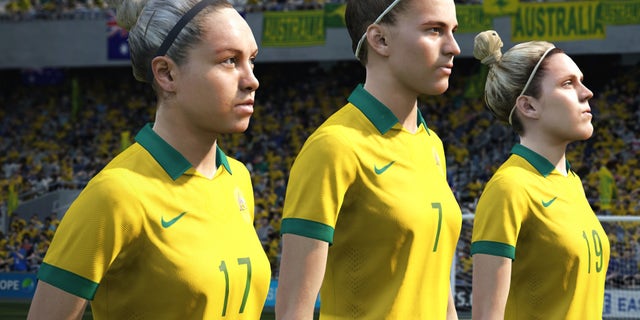 "FIFA '16" is missing some women's national teams, notably rival Japan, which the U.S. defeated in this year's final, getting a measure of revenge for the heart-wrenching penalty kick loss to the Japanese in 2011.
Analysts say games aimed only at girls have historically failed, but the times — and the demographics — are a-changing. Consider females slightly outnumber men in the US, they make up about half of youth soccer players, and also account for nearly half of all gamers.
Plus, given the Women's World Cup was the most-watched soccer match ever in the U.S,, EA Sports may see increased demand for this game.
"I'm not sure if it'll have an immediate impact, but over time, it is inevitable that more people will be attracted to the game if it allows people to simulate both men's and women's soccer," Wedbush Securities analyst Michael Pachter told FoxNews.com.
Lloyd, who scored a hat trick in the first 16 minutes of the finals to stake the U.S. to an insurmountable lead, said "there are so many young girls who play soccer and will be begging their parents to buy the game for them. I do think sales will increase."