Megaupload founder Kim Dotcom denies piracy charges, embraces lavish lifestyle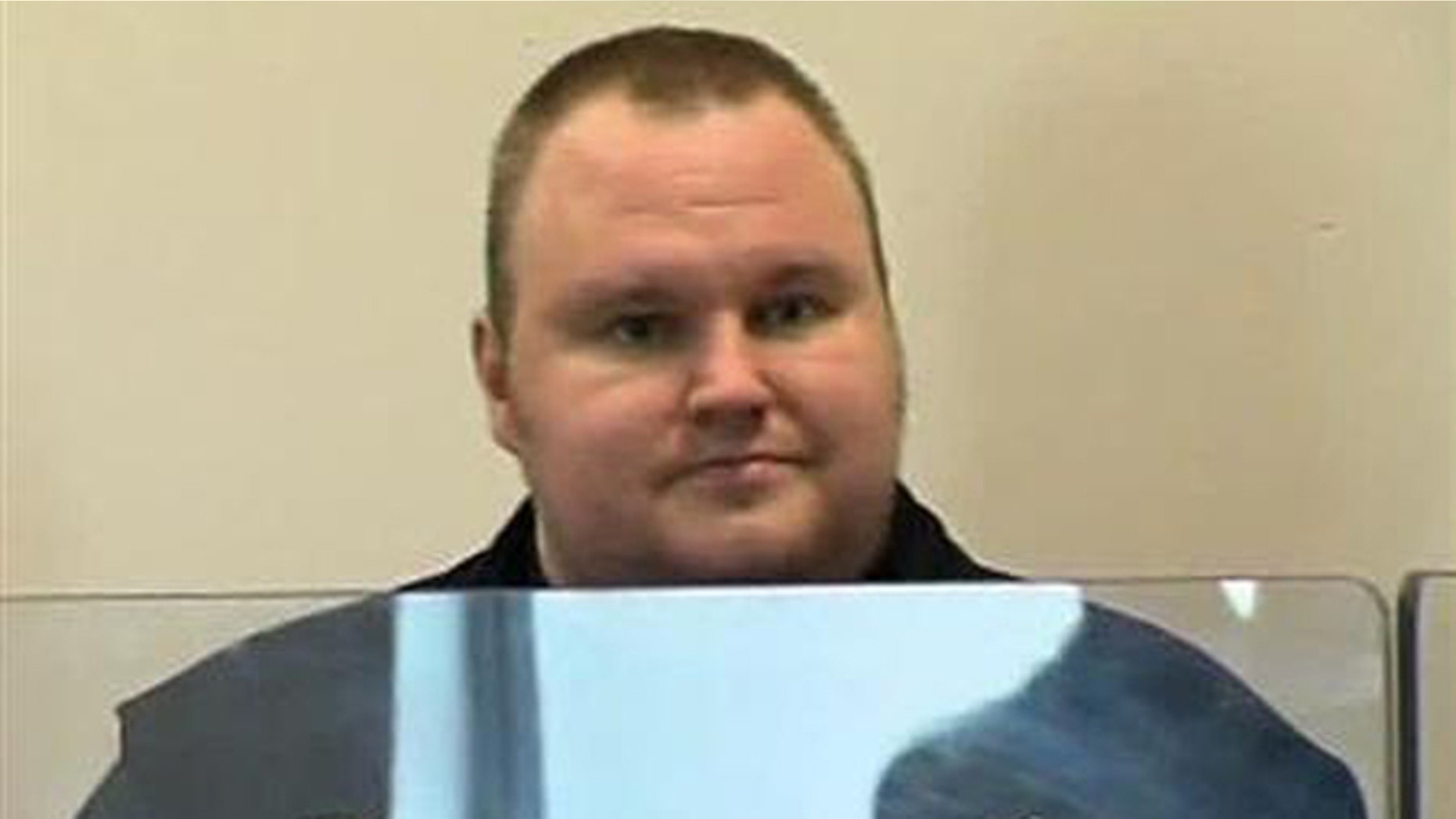 The colorful founder of Megaupload -- a former hacker with a fleet of luxury cars, a multimillion-dollar mansion, and a cadre of celebrity pals -- denied charges of Internet piracy in a New Zealand court Monday.
The 37-year-old was born Kim Schmitz, but legally changed his name to Dotcom as an homage to the business that made him big bucks. He faces extradition to the U.S. after an FBI investigation charged him on Friday, Jan. 19, with running a massive online piracy ring on his ultrapopular file-sharing site megaupload.com. He was arrested Thursday at his birthday celebration inside a 25,000-square-foot mansion in Auckland.
And he plans to put up a fight.
"He is not the sort of person who will pass unnoticed through our customs and immigration lines," defense lawyer Paul Davison said of the 6 foot, 6 inch tall Dotcom, according to Reuters. The news agency reports that lawyers for the prosecution argued at a bail hearing that his substantial bankroll, multiple identities, and history of fleeing criminal charges make him a flight risk "at the extreme end of the scale."
"The FBI believes the sums located are unlikely to represent all the overseas bank accounts owned by Mr Dotcom," the prosecution reportedly argued.
Dotcom's lawyer countered that the sites were shuttered and would not be immediately reopened. He argued that the U.S. government and the FBI completely misunderstood the entrepreneur's business.
Dotcom lived a remarkably lavish life, according to several published reports. The multimillionaire owned at least 18 luxury cars, including a '59 pink Caddy, and several others with vanity plates reading "HACKER," "MAFIA" and "STONED."
He also flew helicopters, and personally funded the city of Auckland's 2010 New Year's fireworks celebration, according to the Wall Street Journal. When police arrived to arrest him, Dotcom reportedly locked himself in a "safe room" with a sawed-off shotgun at the ready.
Dotcom was initially to be represented by attorney Robert Bennett -- the high-powered Washington lawyer who represented former President Bill Clinton against sexual harassment charges and Enron against fraud allegations. Bennett withdrew because of a conflict of interest with at least one other client of his law firm, Hogan Lovells, Reuters reported.
The indictment accuses seven individuals and two corporations -- Megaupload Limited and Vestor Limited -- of costing copyright holders more than $500 million in lost revenue from pirated films and other content. It was unsealed on Thursday, and states that at one point Megaupload was the 13th most popular website in the world.
The indictment came one day after a 24-hour "blackout" of Wikipedia, a protest doodle on the homepage of Google, and numerous other protests across the Internet against now delayed anti-piracy legislation that many leading websites -- including Reddit, Google, Facebook, Amazon and others -- contended would make it challenging for them to operate.
On Monday, a similar file-sharing service called FileSonic disabled its services as the debate over online piracy and Washington's response to it heats up.
A judge said he will rule Tuesday or Wednesday on whether Dotcom will be granted bail.

A promotional video for Megaupload.com added to YouTube in December 2011 features celebrity endorsements from Kim Kardashian, Kanye West, and other popular musicians.