'Anonymous' hackers take down Justice Department site over Megaupload shutdown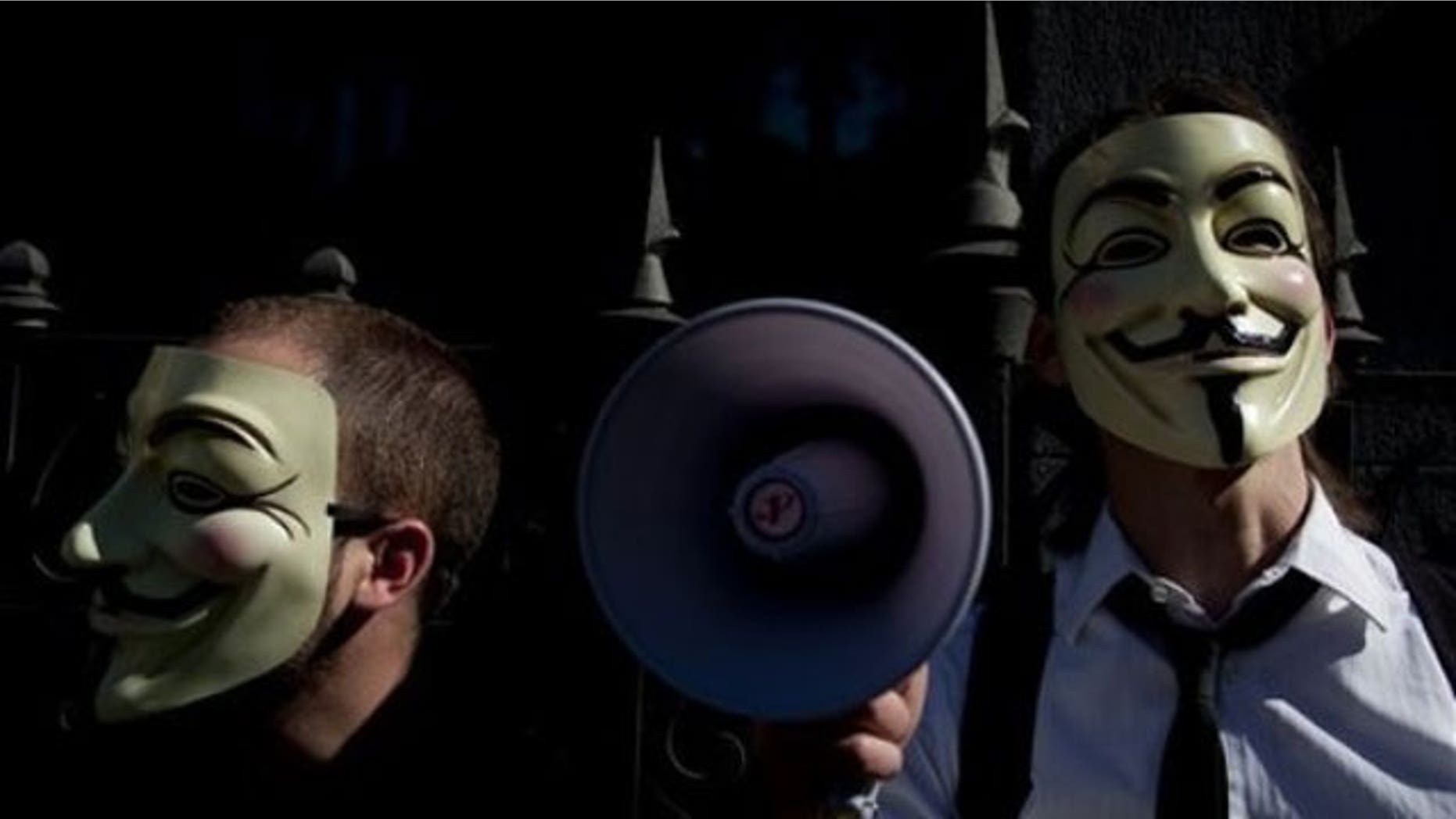 WASHINGTON – Hackers aligned with the global cyber-collective known as Anonymous have claimed responsibility for taking down at least six prominent websites, including those of the US Department of Justice and Universal Music Group, in retaliation for charges levied earlier Thursday against content-sharing site Megaupload.com.
Both Universalmusic.com and Justice.gov crashed Thursday afternoon and remained down as of 6:50pm ET.
The group also said it brought down the websites of the Recording Industry Association of America (RIAA), the Motion Picture Association of America (MPAA), the US Copyright Office and the Utah Chiefs of Police Association.
As of 6:50pm ET, only the MPAA website remained functional. The RIAA site and the Copyright Office sites were both down, while the Utah Chiefs of Police site had been altered to show the logo for Megaupload.com.
The group also threatened that the FBI's website would be hacked next.
"Word has it that FBI.gov is next to go down... will report when it is," a Twitter account affiliated with the group said.
The account, under the name @YourAnonNews identifies itself on Twitter as the infamous hacker collective, saying "We are Anonymous, We are legion, We never forgive, We never forget, Expect us."
Earlier Thursday, the FBI shut down Megaupload.com and charged the site's founders and five others with internet piracy crimes for running "an international organized criminal enterprise."
"The government takes down Megaupload? 15 minutes later Anonymous takes down government & record label sites," the group wrote earlier Thursday.
"Megaupload was taken down w/out SOPA being law. Now imagine what will happen if it passes. The Internet as we know it will end. FIGHT BACK," the group added, in a reference to the ongoing battle in Congress over the controversial Stop Online Piracy Act (SOPA).
The proposed legislation would crack down on the online sharing of pirated copies of music, movies and other material.
Investigators said there was no connection between arrests in their two-year investigation of Megaupload.com and the political firestorm that erupted this week over the pending vote on SOPA, according to The Wall Street Journal.