Meet the Facebook 'founder' you've never heard of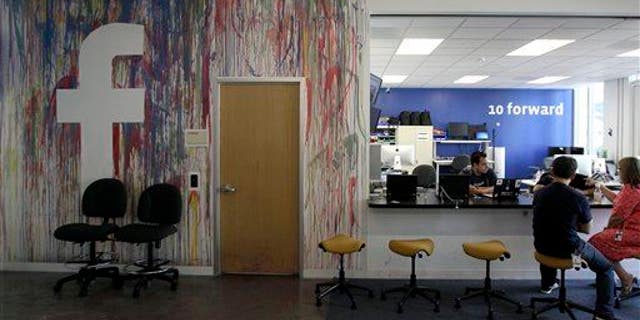 You know Mark Zuckerberg, and if you've seen The Social Network, you're familiar with Eduardo Saverin. Then there's Dustin Moskovitz, as well as Chris Hughes, owner of the New Republic.
But the fifth figure in the birth of Facebook isn't listed on its founders page, even if Wikipedia calls him a co-founder."I try to fly sort of below the radar intentionally," Andrew McCollum tells Mashable.
At Harvard, Zuckerberg enlisted McCollum to help with the site's appearance, he says. (As a computer science major not a graphic designer, he initially protested. "There's no one else to do it. You just have to figure it out," is what he says Zuckerberg told him.) He was responsible for what was once the face of Facebook, a picture of a young man peppered with binary code.
He went on to be responsible for a lot more, working in the team's first California headquarters. But in 2005, McCollum decided it was time to go back to college.
"I did Facebook as a once-in-a-lifetime experience and it was amazing," the 31-year-old says. But "I also viewed finishing school as an important experience that I wanted to have. I knew if I didn't leave when I did, it was not going to happen." Since then, he's stayed largely away from the media, Mashable reports.
But he recently joined a four-year-old Boston-area company, Philo, as CEO. It's a streaming TV service which, like Facebook, was founded by Harvard students. According to its site, it's "now the only way to watch TV at Harvard," and it exists at other colleges across the country; indeed, its target audience of students is something else it shares with the early Facebook.
"One of the major things I bring to the company is the understanding of how to build products that appeal to this market," McCollum told Boston Business Journal in December.
(Click to find out what makes Bill Gates feel stupid.)
This article originally appeared on Newser: There's a Facebook 'Founder' You've Never Heard Of
More From Newser