London police unveil 'Talon' to thwart car-ramming terror attacks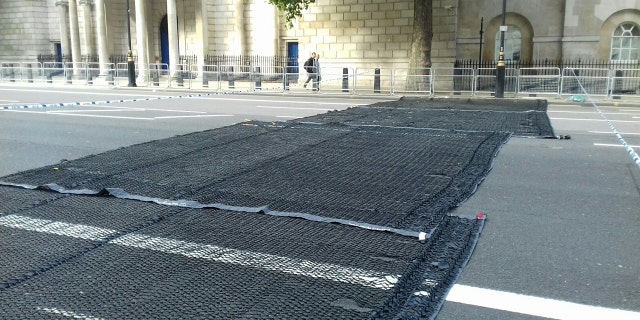 Authorities in London deployed new technology Sunday meant to thwart vehicle terror attacks, after a number of incidents in Europe over the past year where vehicles were used as weapons.
The specially designed net, referred to by London Metropolitan Police Officers as "Talon," can stop a vehicle weighing up to 17 tons and be deployed by just two officers in less than a minute, police said.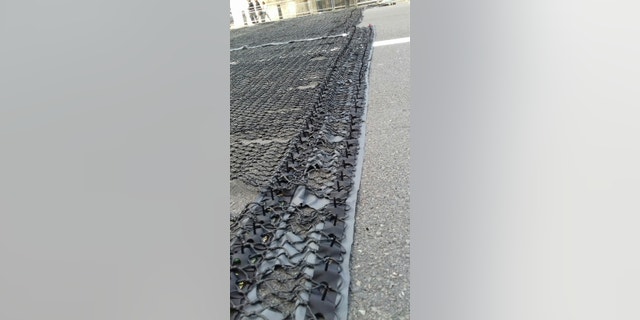 "This equipment undoubtedly has the potential to save lives and is just one of a number of measures being taken to provide protection to crowds attending major events in London and reassuring businesses, workers and visitors as they go about their daily lives," Chief Inspector Nick Staley of the Met's Protective Security Operations Unit said.
The net spreads across a roadway when deployed, using tungsten steel spikes. It was used Sunday for the first time at the Naval Association Parade in London.
TIMELINE OF RECENT VEHICLE INCIDENTS IN EUROPE
"If a vehicle fails to stop and drives over the net, the spikes will puncture the tires of the vehicle and the net becomes tangled around the front wheels bringing the vehicle to a stop," police said.
The net is another tool police have to protect crowded areas. In other parts of London, police have installed hostile vehicle mitigation barriers on nine bridges and a number of other sites across the capital in the wake of terror attacks at Westminster and London Bridges.
Vehicles have been used in a number of terror attacks across Europe in the past year, including in Barcelona and Paris. A vehicle was also used as a weapon against counter-demonstrators at white-nationalist rally in Charlottesville, Virginia last month.