Is it time to quit your long term cell phone contract?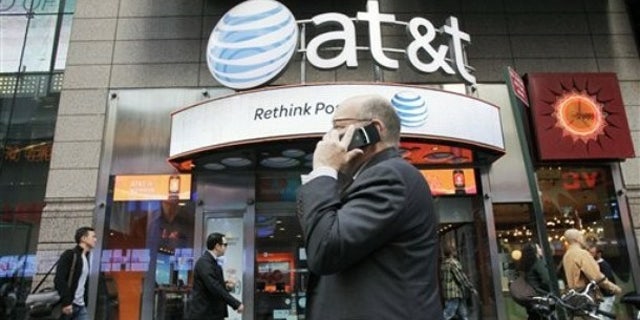 Cell phone customers are fuming and they're refusing to extend their long term service contracts, or at least that's the message based on recent subscriber numbers released by U.S. carriers.
Once upon a time when cell phones were simply, well, phones it wasn't too onerous to commit to a carrier and sign up for a bucketful of calling minutes every month. Phones were like TVs. They didn't change much month to month and one model offered pretty much the same features as the next. The biggest decision you faced was whether to get a flip phone or candy bar style mode.
But times have changed. Cell phones are handheld computers, e-mail machines, texting terminals, music players, cameras, video phones, and portals to the Web. Newer, better models come out nearly every week, causing upgrade envy.
Consequently, people are waking up to the fact that they don't want to be locked into a single plan lest they miss out on getting the next, snazzy, faster, thinner smart phone.
Recent subscriber reports from the major U.S. carriers seem to support the trend. Looking at the totals, the seven major wireless companies lost over 50,000 contract subscribers during the first three months of the year. Companies like T-Mobile lost contract customers, for example, while picking up new pre-pay customers. Sprint saw a slight uptick in contract customers, but AT&T and Verizon, the country's biggest carriers offset that with declines.
Of course, this trend seems inevitable. We may be crazy about iPhones and Android phones, but we're rabidly dissatisfied with service carriers, who typically rank below people who cut ahead in line and drivers who tailgate on our list of the most despised people in America.
Fortunately, there is a better way for those of us who are on a budget and who don't want to be locked into a contract.
Many parents, for example, concerned about kids using smart phones and social networking sites and racking up overage charges, are going with more basic, so-called "feature phones." These models don't do apps, but they allow kids to text and talk. You can purchase the LG 101 feature phone for $14.99 from Virgin Mobile and get the payLo $40 a month plan with unlimited talk and texting (plus 50 MB of Web access). At these prices you won't throw an embolism if your child breaks the phone playing dodge ball. And for more social users you can get the same plan and the $49.99 Samsung M575, which has a slide-out QWERTY keyboard, a 2 megapixel camera, and access to Facebook and Twitter.
Many Boost Mobile customers are so pleased with their service, I've had people stop me on the street to tell me how happy they were (really). The company has some respectable Android smart phones available for about $130 and -- better still -- offers no-contract plans with unlimited voice, text, and Web for just $55 a month. That's less than half of what the biggest carriers charge on a locked-in, two year contract.
To debunk some concerns about roaming, both Virgin Mobile and Boost operate on the Sprint network, so you get nationwide coverage. Some additional data charges can apply in some areas, however, where there are no data roaming agreements.
If you're traveling this summer and just want to connect wirelessly to download e-mail while at the cottage (let's face it, everybody works on vacation), T-Mobile began offering no-contract plans this month for higher speed data for tablets and other devices, such as the Samsung Galaxy Tab. Prices range from $15 for a week-long pass and 300 MB of data to $50 for a one-month pass and 5 GB of data.
Hopefully, more of us will reject the carrier contract model and force the wireless companies to offer more options. Already, Verizon and AT&T representatives have discussed plans to expand their plans later this year to include multiple devices, not just other family members' phones, but tablet computers and possibly connected car services.
It's not a new idea. Rogers has offered such plans in Canada for years. However, it could allow families to consolidate their wireless data bills and save money.
Not a lot, probably, but at least it's a start.
Follow John R. Quain on Twitter @jqontech or find more tech coverage at J-Q.com.