Photoshop fail shows Chinese officials lack hover craft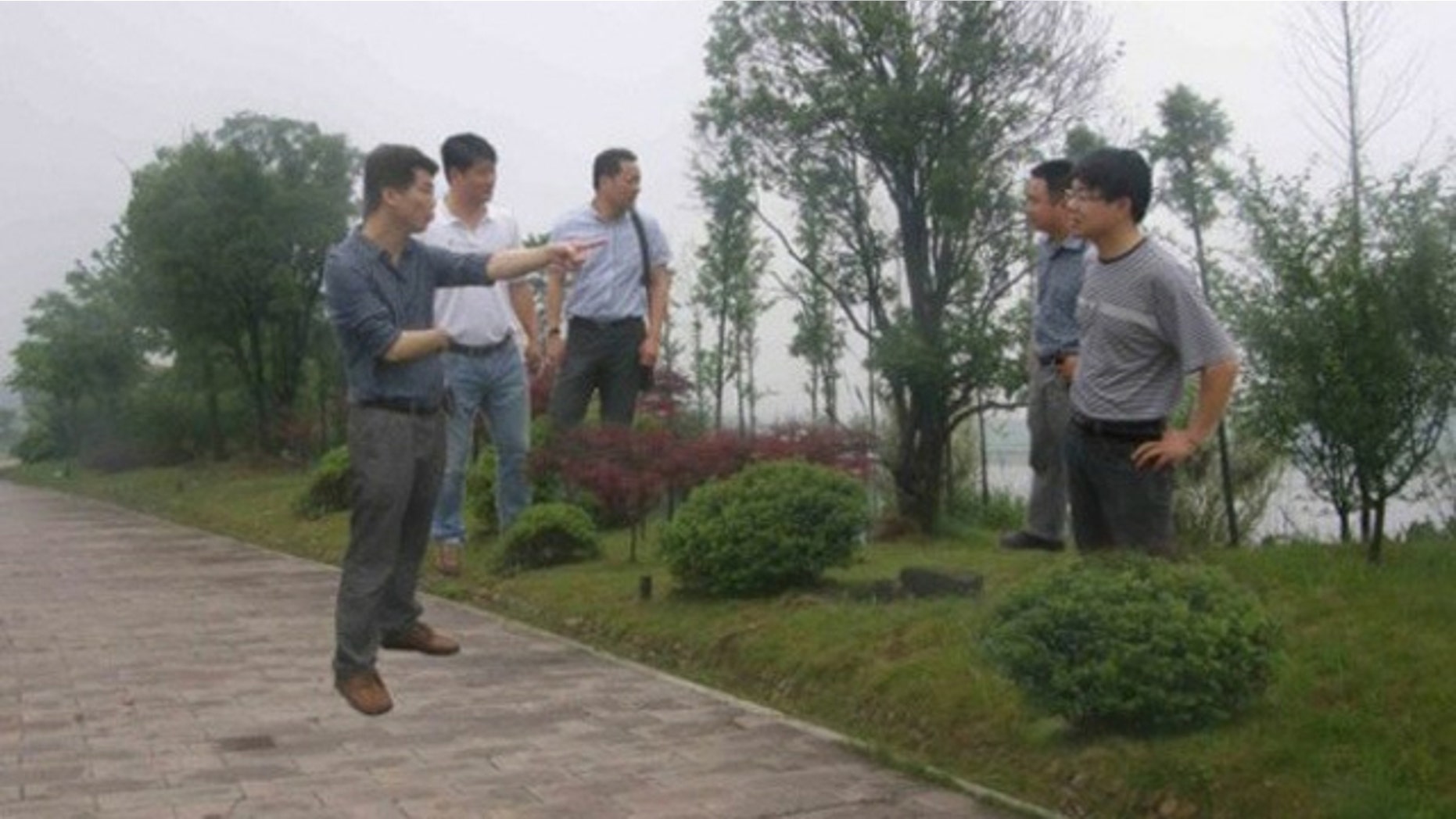 They floated like butterflies, now they are being stung -- for a second year running.
Eleven months after officials in China were ridiculed for some of the worst Photoshop efforts on record, they are at it again.
The Zhejiang Hangzhou Yuhang local government was the butt of jokes around the internet Wednesday, after publishing pictures on their website of officials "floating" over a new landscaping project.
The terrible quality of the work includes one man's legs blending into bushes -- so it looks like he is partly buried in the ground -- and another man hovering above a brick pathway.
It suggests Photoshop skills in China have not developed at all over the past year. In June 2011, pictures on the Huili County website showed officials inspecting a newly completed highway.
Those pictures included a trio of officials hovering over the road and made the local government a laughing stock when the photos went viral.
The cut-and-paste quality of the pictures was made worse by the fact the officials did actually inspect the road but the website decided to use the badly Photoshopped pictures instead.
The Huili County government apologized for the photos and later took them down, but it was all too late.
The picture inspired countless parodies, including mock-ups showing the men on the moon, at the final of 2006 soccer World Cup and surrounded by dinosaurs.