Hot Apps to Download This Week for Your Smartphone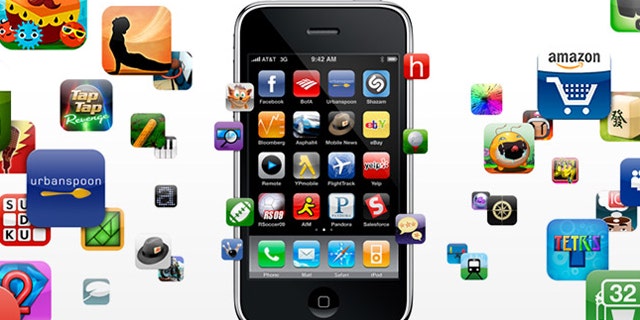 Not sure which apps you need on your smartphone? Just check out what other people are downloading at rapid rates this week from iTunes and other mobile app markets.
According to Mobilewalla, a web platform that provides real-time rating and rankings to help you navigate the mobile marketplace, the hottest free apps on all platforms right now are pretty standard: the Kindle reader, Google Earth, Pandora Radio, Facebook -- and the Virtual Zippo Lighter app, oddly enough.
The hottest paid apps are all games, except for the Graphing Calculator app. They include Angry Birds at $0.99, Pocket God at $0.99, Siege Hero at $0.99, and Plants vs. Zombies at $2.99.
The iTunes App Store official charts for the week ending Oct. 3, 2011 include the following:
Top Paid iPhone Apps:
1. Where's My Water? (Disney)
2. Angry Birds (Clickgamer.com)
3. Fruit Ninja (Halfbrick Studios)
4. Angry Birds Seasons (Rovio Mobile Ltd.)
5. Camera+ (tap tap tap)
6. My Secret Folder (Bright Artificial Intelligence Ltd)
7. WhatsApp Messenger (WhatsApp Inc.)
8. Angry Birds Rio (Rovio Mobile Ltd.)
9. Cut the Rope (Chillingo Ltd)
10. World of Goo HD (2D BOY)
Top Free iPhone Apps:
1. Cross Fingers (Mobigame)
2. My Sketch (Miinu)
3. Texas Poker (KAMAGAMES LTD)
4. Are You Quick Enough? - The Ultimate Reaction Challenge (phuong vo)
5. Traffic Rush (Donut Games)
6. Card Ace: Casino (Self Aware Games)
7. Office Zombie (Fluik)
8. High Caliber Hunting (Electronic Arts)
9. The Oregon Trail (Gameloft)
10. Hair Plucker (Moxy Games)
------
Top Paid iPad Apps:
1. Where's My Water? (Disney)
2. World of Goo HD (2D BOY)
3. Pages (Apple)
4. Jelly Defense (Infinite Dreams Inc.)
5. SHADOWGUN (MADFINGER Games, a.s.)
6. Keynote (Apple)
7. Numbers (Apple)
8. Weather+ (International Travel Weather Calculator)
9. TuneIn Radio Pro (Synsion Radio Technologies)
10. Documents To Go Premium - Office Suite (DataViz, Inc.)
------
Top Free iPad Apps:
1. My Sketch (Miinu)
2. iBooks (Apple)
3. Traffic Rush (Donut Games)
4. Netflix (Netflix, Inc.)
5. Tiny Pets (TinyCo, Inc.)
6. WatchESPN (ESPN)
7. Kindle (AMZN Mobile LLC)
8. Pandora Radio (Pandora Media, Inc.)
9. Google Earth (Google)
10. My Horse (NaturalMotion)
Click here to see more top apps from Mobilewalla.
Click here to download more top apps from iTunes.
The Associated Press contributed to this report.
Tell us with a video or a photo what app is your favorite and why.