Smartphone Apps to Perfect Your Spring Sport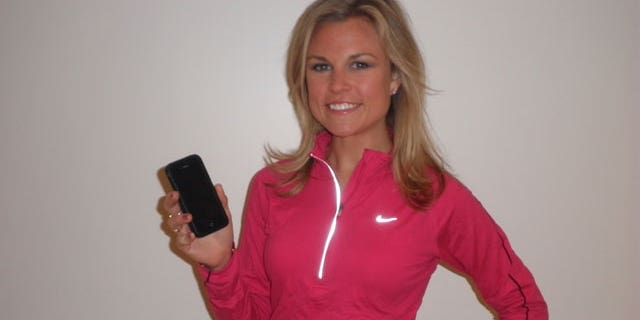 NEWYou can now listen to Fox News articles!
Spring has sprung, so lace up those sneakers and get outside and play!
It's time to dust off the tennis racket, dig out your bag of clubs, and get that bike out of storage. Here are a few apps loaded with advice, instructional videos, and other features to help perfect your game.
The TENNiS App
You may find yourself playing The TENNiS App's videos over and over again -- not because you don't understand the instruction, but because your coaches are the handsome Bob and Mike Bryan, the #1 doubles team in the world.
The app offers detailed, step-by-step instructions to teach you the correct technique for every shot -- with visual reinforcement that you control and can play back for in-depth analysis.
If you are a beginner, start by learning the rules of the game and how to keep track of a match. Your coaches will break your game down with "Smart Points," teaching proper movements, footing and grip, and reminding you to always keep your eye on the ball. The "Smart Zoom" feature automatically zeros in on the most important portion of the demonstration, highlighting the keys to your success.
As a fan of the game, you'll enjoy the live professional tennis news alerts and up to date rankings. You can designate favorite players to follow with a star by sorting through a list of pros by name, photo, rank, country, or tournament-- and get comprehensive match results.
Download the TENNiS App from iTunes.
Here's a look at how the app works:
365 Golf Lessons and Golf Logix GPS
Golf lessons can be awfully pricey but don't let that deter you from getting out on the green. You can learn how to play golf affordably with the 365 Golf Lessons app, just $1.99.
The app takes you through the rules of the game, instructs you on common golf shots and what club to use, how to keep score -- and most importantly the etiquette of the game. Use your iPhone version as a quick reference on the green or at the driving range, and study at home before you head out with the iPad version.
Hundreds of instructional videos with corresponding slow motion videos and photos help you to visualize and learn specific strokes. Different camera angles for each swing and instructor notes in subtitles help you improve all aspects of your game and get that ace.
Weekly articles by top professionals offer additional advice for golf enthusiasts, too. This app really does go full circle -- allowing you to email the pros with specific questions or go to 365Golf.com to get answers and even more golf news.
The app also conveniently has a North American Index to Handicap Formula. Easily figure out what your handicap should be by entering a previous score, course rating and course slope of the place you are playing that day.
Download the 365 Golf Lessons app from iTunes.
Here's a look at how the app works:
Once you have the basics down, download the free Golf Logix GPS app to get full maps of courses and help you find your ball when you are out on the course.
This golf companion gives professionally targeted GPS distances to any point on any hole with extensive course imagery so you can steer clear of the sand pit.
Download the Golf Logix app from itunes.
iMapMyRIDE
Put the pedal to the metal with the iMapMyRIDE app -- the cycling companion that tracks your workouts and keeps you motivated to ride your bike day after day.
First sign up with a free account on www.mapmyride.com. iMapMyRide will keep track of and sync your workouts for you within the app and on the site using built-in GPS technology. The app measures time, distance, pace and elevation on an interactive map that lets you view your location and exactly where you have traveled along your route.
Your training log helps you meet your fitness goals by keeping track of your bike rides and letting you manually enter other workout activities -- whether that be in the gym or running outside.
Stay competitive by sharing your workout data with others via email, Facebook and Twitter. Or communicate with the athletic community by sharing your cycling route and discovering new trails on the MapMyRide website.
Download the iMapMyRide app from iTunes.