Heads up: Garmin to shine navigation guidance on your windshield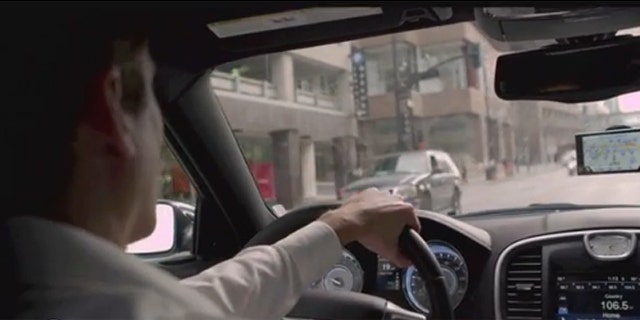 To reduce driver distraction, Garmin is introducing an aftermarket heads-up display that works with smart phones to shine navigation information on the windshield.
The benefit is seen as reducing the distance the driver's eyes need to move from the road to take in the latest route guidance. The ability to look through the display should aid situational awareness, and the simplicity of what is shown is refreshing, compared with the increased complexity we have witnessed with some recent dashtop navigators.
To learn more about navigation, visit our GPS buying guide for advice and Ratings.
Several cars through the years have offered heads-up displays to share information such as speed, reflecting on the windshield glass right above the instrument panel. The twist here is that the Garmin HUD is a portable device that can be moved from car to car. It pairs with a Bluetooth-enabled smart phone running a Garmin or Navigon navigation app.
The Garmin HUD shows turn arrows, distance to the next turn, current speed, speed limit, estimated time of arrival, and lane guidance at major interchanges. It can also indicate when the speed limit is exceeded, and warn of potential traffic delays and safety cameras. The Garmin HUD automatically adjusts brightness as needed.
While this sounds like a lot of potential information, the HUD does not show a map nor on-screen controls, as is common with a dashtop navigator. It does provide spoke turn-by-turn guidance, either through the phone speaker or car stereo. When the audio is piped through the car, music is automatically faded for voice prompts. Conversely, when a call is received, the directions continue to display.
The HUD projects on the windshield using a reflective film. It can also be used with an included reflector lens. The Garmin HUD is compatible with Android, Apple iPhone, and Windows 8 phones. An added convenience, iIt includes a power cable with a USB port so the device and smart phone can both be charged.
The Garmin HUD goes on sale this summer for $130.
Copyright © 2005-2013 Consumers Union of U.S., Inc. No reproduction, in whole or in part, without written permission. Consumer Reports has no relationship with any advertisers on this site.