Google Releases Person Finder for Victims of Christchurch, New Zealand, Earthquake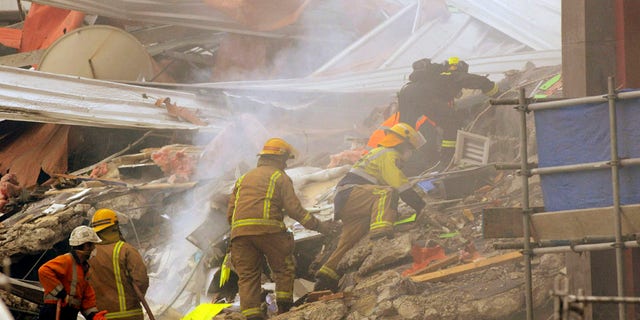 Google has unveiled a person finder app to aid those affected by the tremendous earthquake that struck Christchurch -- one of New Zealand's biggest cities -- Tuesday at the height of a busy workday.
The magnitude 6.3 quake toppled tall buildings and churches, crushed buses and has killing at least 65 people in one of the country's worst natural disasters. To help track down victims and disseminate information about survivors, Google quickly developed and released an app to locate victims of the quake.
The application simply asks for a person's situation: Are you looking for someone, or do you have information about someone?
It claims to currently have information on about 5,200 people. Google claims that all data entered in the application will be available to the public and viewable and usable by anyone. Google does not review or verify the accuracy of the data, the company noted.
This isn't the first time Google has released such a tool. The search giant created similar tools following the disasters in Haiti and Chile in 2010, as well after the floods in Pakistan and Brazil.
The U.S. Geological Survey (USGS) said the latest quake was part of the "aftershock sequence" following the 7.1 magnitude earthquake on Sept. 4 last year. That quake wrecked hundreds of buildings, inflicted an estimated 4 billion New Zealand dollars ($3 billion U.S.) in damage, but caused no deaths.