Google plans to use your face in advertising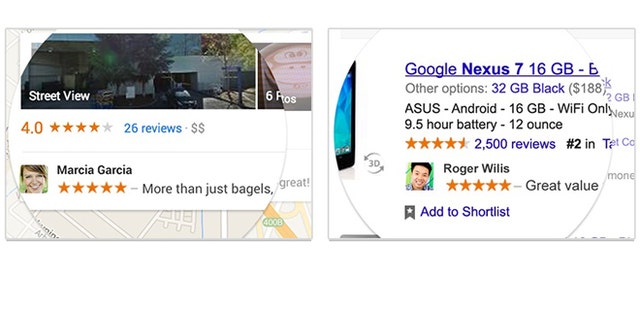 NEWYou can now listen to Fox News articles!
Google has found its new advertising star: you.
Changes to Google's Terms of Service indicate the company plans to use the names and photos of its users in advertising. The advertisements are called "shared endorsements" and they will run underneath advertisements about Google services.
Here's how it works: if you make a comment, follow a page, or give something a +1, Google can use those actions to promote the thing you've endorsed, including your name and photo in an ad. They're trying to sell it like it's a tool to help users unearth recommendations, though really it's just Google using free user content to make cheap ads.
This sort of thing has been done before. If a plan to turn user endorsements into advertisements sounds familiar, you're probably remembering Facebook's disastrous Sponsored Stories. Sponsored Stories began in 2011, and they turned pages that Facebook users "liked" and status updates that included companies or products into advertisements. Facebook users, however, immediately took issue with Sponsored Stories, and the company shuttered the program after settling a $20 million class action lawsuit.
In its Terms of Service update, Google makes sure to outline how the company's "shared endorsements" plan gives users control over what people see; if your Google+ activity is designed only for a specific Circle or group of friends, only that group will be able to see the "shared endorsements." Facebook's Sponsored Stories were the same way — if you shared a status update referencing Starbucks, for instance, they would turn it into a Sponsored Story, but only showed it to people who could see the status update as per your privacy settings.
There's a crucial difference separating Google's new effort from Facebook's Sponsored Stories: While Facebook users were unable to opt out of Sponsored Stories altogether, Google users can. Google made this distinction clear:
"When it comes to shared endorsements in ads, you can control the use of your Profile name and photo via the Shared Endorsements setting. If you turn the setting to "off," your Profile name and photo will not show up on that ad for your favorite bakery or any other ads."
So unlike Sponsored Stories, the "shared endorsements" are something you can turn off. This may prove crucial to avoiding problems for Google, although expect Google+ users who haven't read this update will likely get ornery when they see themselves turned into shills.