Google I/O 2017: Here are the biggest announcements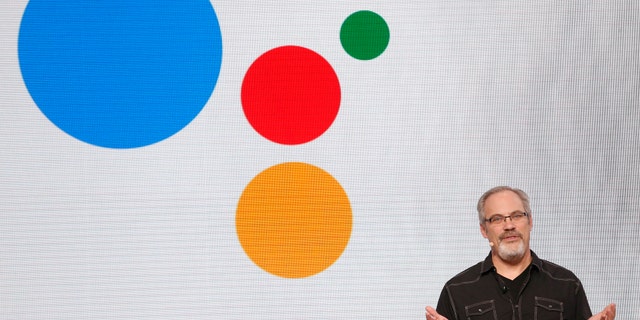 At its annual developer conference in California, tech giant Google showed off several new wares, including new computer chips and more uses for artificial intelligence.
CEO Sundar Pichai said the company now has seven platforms that have over 1 billion monthly active users, including YouTube, Google Maps, search, Gmail and others.
Pichai also noted that Android now has over 2 billion monthly active users as of this week, becoming the first tech platform to achieve that level.
Pichai added that Smart Reply, a Gmail feature that lets users send a quick reply email using artificial intelligence, is coming to Android as well as iOS.
"We are clearly at an inflection point with vision, so we're announcing a new initiative called Google Lens," Pichai said.
Lens lets users point a camera at an object and learn things about it, including pointing a phone at a Wi-Fi router and getting set up on the network automatically.
Pichai also unveiled a new line of tensor processing units (TPUs), which can help aid in machine learning and are used in data centers.
Due to the complexity of machine learning and the algorithms that need to be built for it, Pichai announced Google is building AutoML, which helps developers build neural networks to learn better.
He showed off examples such as helping pathologists diagnose cancer better or chemists predicting the properties of new discovered molecules.
Google made several other announcements, including one in an area where it has staunch competition from Apple and Amazon -- voice assistants.
Google Assistant, which has over 100 million users, also received an update, letting users type to it instead of just talking to it. It's also now available on the iPhone, which has had Siri built into it since the iPhone 4S.
Google's Scott Huffman also announced that there would be a Google Assistant SDK, which will allow the voice assistant to be on third-party devices. Google Assistant can now also support transactions, which could let users purchase things from third-party partners using their voice.
Google's smart speaker, the Google Home, which has competed with the Amazon Echo in the U.S., is now launching in the UK, Canada, Australia, France, Germany, and Japan this summer. It also got updates, including a proactive assistant, which alerts users of traffic delays, calendar events and more, without prompt, as well as hands free calling.
Google Photos, which has more than 500 million monthly active users, got several updates. The most prominent is suggested sharing, which recognizes photos of your contacts, and suggests you share the photos with them using machine learning.
The popular photo sharing app now also allows users to share their libraries, letting people take a picture and sharing them with others automatically and print out a softcover or hardcover photo book of the 40 best photos for $9.99 or $19.99, respectively.
YouTube, which has surpassed 1 billion hours of video watched per day, updated its TV app, adding 360 degree video to it.
This story is developing...