Google employees plead with CEO to drop out of Pentagon AI project
Over 3,100 Google employees signed a letter sent to CEO Sundar Pichai asking him to pull Google out of Project Maven, an initiative that harnesses artificial intelligence and could improve drone targeting.
Last month, Gizmodo broke the news that Google would lend its artificial intelligence prowess to the Pentagon's Project Maven, and, according to the site's sources, employees at the tech giant were not pleased.
Project Maven was first announced last year as an application of machine learning that would sift through data faster and get better intelligence—some of which will simply automate administrative tasks, but Google's AI contribution could also improve the system's ability analyze video and potentially be used to identify targets and civilians.
"Amid growing fears of biased and weaponized AI, Google is already struggling to keep the public's trust," the petition says, according to The New York Times. "The argument that other firms, like Microsoft and Amazon, are also participating doesn't make this any less risky for Google. Google's unique history, its motto Don't Be Evil, and its direct reach into the lives of billions of users set it apart."
FACEBOOK AND GOOGLE ARE 'TOO BIG,' COULD BE DISMANTLED, FRENCH PRESIDENT WARNS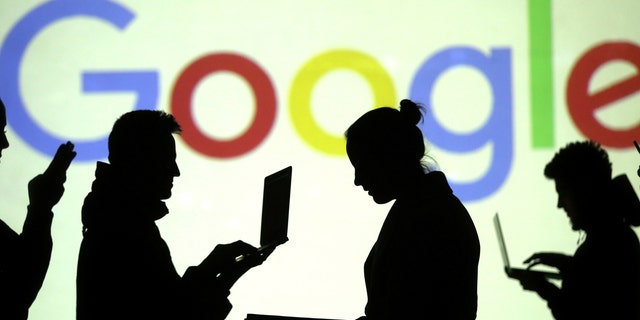 The letter also urges Pichai to establish and enforce a policy to keep the company completely out of "warfare technology."
A Google spokesperson said the company is aware of the "questions" surrounding this work and said that any military use of machine learning "raises valid concerns."
"Maven is a well-publicized DoD project and Google is working on one part of it—specifically scoped to be for non-offensive purposes," Google said in a statement to Endgaget."
The spokesperson continued, "The technology is used to flag images for human review and is intended to save lives and save people from having to do highly tedious work."