Google, Apple Battle to Bring Web to Your TV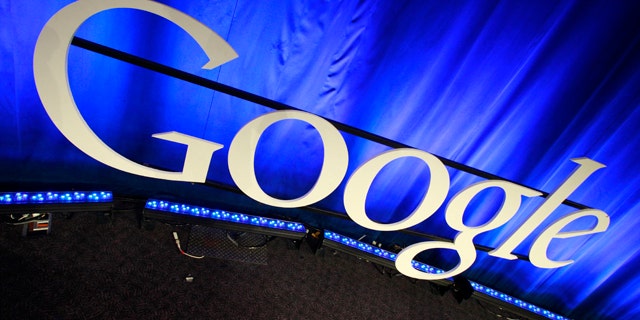 NEWYou can now listen to Fox News articles!
It's Apple versus Google in a growing battle for the living room -- and consumers could reap all the benefits.
Last week Steve Jobs unveiled a revamped Apple TV product, which aims to cross the divide between your TV and your PC. Not to be outdone, Google CEO Eric Schmidt demonstrated a new service Tuesday designed to do more or less exactly the same thing -- and set to hit U.S. living rooms and TV screens this fall.
Google or Apple? Who do you want in your television? The conflict is bound to confuse consumers, but ultimately these emerging devices could transform the way we find and watch videos.
Speaking at the IFA consumer electronics trade fair in Berlin, Schmidt said Google's free service would allow full Internet browsing via the television, and that Google would work with a variety of programmers and electronics manufacturers to bring it to consumers.
"We will work with content providers but it is very unlikely that we will get into actual content production," Schmidt told journalists after his keynote speech. Manufacturers such as Logitech, Sony and Samsung have already announced that they are looking into or working with the company to develop hardware in time for this holiday season.
The announcement came less than a week after rival Apple unveiled its latest Apple TV product, and heats up a battle for a television advertising market analysts that say could be $180 billion globally. Apple's latest device, a compact box that hooks into TVs and will cost just $99, allows viewers to stream shows and movies that they have rented or downloaded from iTunes. It can access YouTube, Flickr and other sites as well.
Google TV will allow viewers to search and watch programs from the Internet and their DVR recordings. Sony TVs and blu-ray players, as well as Logitech TVs, will come with Google TV installed, though a separate stand-alone device will also be available, the company said.
Which device will win? It's anyone's guess at this point, though the two devices seem to have slightly different slants. If Apple pursues a strategy similar to that behind the iTunes music store, it will partner with all major television providers and bring cheap uniformity -- something consumers will love. Google appears to be opting for ubiquity, allowing open access to all Internet content. it's the same division seen in smartphone platforms from the two companies -- and the Android platform has proved wildly popular lately.
Google and Apple have increasingly faced off in consumer electronics and software programs of all stripes. For one thing, there was the surprise revelation of Apple's Ping last week, a social network all about music that's integrated with the latest version of iTunes. Schmidt declined to comment on Google's plans for a social network of its own, though rumors of a "Google Me" service have swirled for months.
Then there's a report by Reuters that Google was in talks with music labels for a music download store and a digital song locker -- space that Apple clearly has a vested interest in. (Apple declined to comment on Google's announcement.) Schmidt acknowledged that the company did have plans to expand into music, but he would not elaborate.
The only missing piece of the television puzzle is the stuff consumers are most interested in -- mainstream content. During the unveiling of the new Apple TV, Steve Jobs said consumers would be able to rent first-run movies for $4.99 or high-definition TV shows for just $0.99, initially just from ABC and Fox.
"We think the rest of the studios will see the light and get on board with us pretty soon," Jobs said. Google has yet to announce content partners, stressing instead the world of free online videos.
Schmidt also said Google would announce partnerships later this year with makers of tablet computers that would use Google's new Chrome operating system, due to be launched soon, rather than its Android phone software that has been used for mobile devices until now.
Google plans to make its Chrome browser, which competes with Microsoft's Internet Explorer and Mozilla's Firefox, the center of an operating system that would offer an alternative to Microsoft Windows.
Reuters contributed to this report.