Google and San Jose set for $220-million land swap, community benefits agreement for massive campus
NEWYou can now listen to Fox News articles!
Google and San Jose announced a preliminary deal for 21.2 acres of land in downtown San Jose that could net the city up to $220 million — in addition to significant funds through a community benefits agreement — for the tech behemoth's sprawling new campus next to the Diridon Station.
The deals announced in a memorandum of understanding between the two parties on Friday would involve the sale of several large properties that are government or city-owned, as well as options for Google, which is led by CEO Sundar Pichai, to purchase parking lots adjacent to the SAP entertainment and sports complex in its plans for a new transit-oriented campus for up to 20,000 employees.
"San Jose and Google have provided a model that stands in stark contrast to the process followed by Amazon and other corporations who have sought large subsidies and presents a better model for the relationship between cities and tech employers," said Mayor Sam Liccardo in a statement to Fox News.
The San Jose City Council will vote on the deal Dec. 4 and, in contrast to the recently-announced plans for Amazon's expansion into New York and Virginia, the memorandum stipulates that Google won't be receiving any subsidies, public funds, taxpayer dollars or city funds as part of the planned mega-campus development.
ARMY SAYS NEW WAR-READY M17 PISTOL WILL CHANGE MODERN COMBAT
According to the documents, the properties that would be bought by Google would fetch a price of about $109.9 million, while the option for the tech company to obtain the other parking lots would have a price tag of up to $111 million. That second figure could come down if Google receives credit for the extensive "environmental remediation" required for the lots, city officials said.
Any specific figures for a community benefits agreement would be premised on City Council actions that could enhance the properties' value and that could only be determined when specific details of design and square footage are known — which is a couple of years away, city officials said.
Two nonprofits, Working Partnerships USA and the First Amendment Coalition, filed a lawsuit against the city over what they claim were illegal nondisclosure agreements signed by officials in the lead-up to the memorandum being released. However, San Jose disputed the allegations in the lawsuit and told Fox News that over 20 public meetings have been held so far and that significant community outreach has been done.
This fall, Working Partnerships USA and several local activist groups called on Google to provide a substantial amount of benefits in any agreement for its new mega-campus.
There are legitimate concerns among all the stakeholders, including Google, about issues tied to tech gentrification, such as housing, homelessness and wage inequality.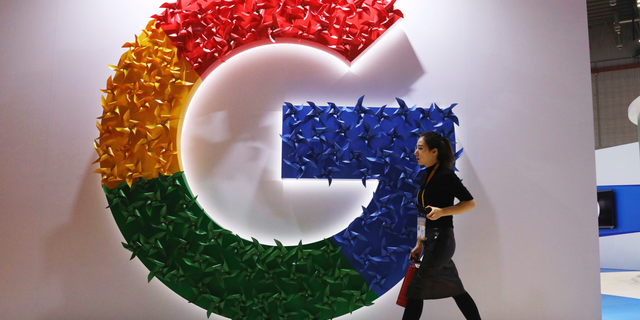 The memo states that "[San Jose] and Google acknowledge that development of the Diridon Station Area may contribute to rising housing costs, potential business and residential displacement, and other impacts on people and place," adding that the parties will "develop approaches to equitable development that are effective, replicable, and leverage resources of the City, Google and other partners."
City Council members have said that they want 25 percent aggregate of the housing built in neighborhoods around Diridon Station to be affordable, and they want to see long-term rent restrictions put into place.
"A 25 percent affordable housing requirement is a major step in the right direction toward making sure no one from our community is left out," Councilmember Sylvia Arenas said in a statement. "San Jose families need good-paying jobs and housing that is affordable. As a city, we must balance growth while protecting our community."
FACEBOOK WRONGLY DELETED ITS PAGE, RUSSIAN GROUP CLAIMS IN LAWSUIT
When Google was planning to expand in Mountain View, it offered community benefits that amounted to $100 per square foot of development. San Jose officials told Fox News that that figure likely included direct community benefits and impact fees (for infrastructure and affordable housing) that were required for all developers in that area of Mountain View, California. If a similar formula were applied to the San Jose campus, which will likely be much larger, the total amount of benefits would be far higher.
In its statement to Fox News, the mayor's office also noted that the community benefits negotiation "will precede any decision that the Council makes regarding land use designations, zoning, or changes in development height limits." Also, given the existing designation of the sites as only for industrial purposes, the Council would have to approve any changes to make way for commercial, retail or residential development.
"We need to change the narrative about the relationship between cities and tech," Liccardo said. "Tech companies should be viewed neither as our saviors nor our supplicants. Rather, we have an opportunity to show another way – for a civic partnership that builds a more prosperous, equitable, and sustainable San Jose."