Glitch Reveals Military Reliance on GPS Tech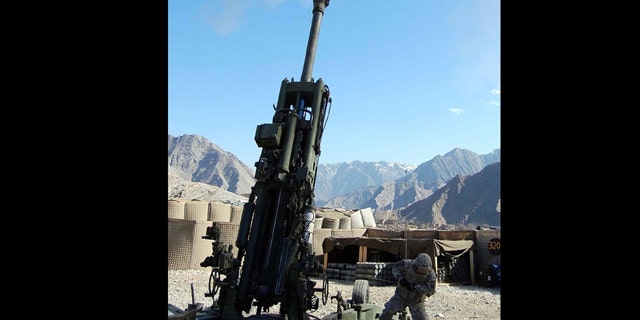 DENVER -- A problem that rendered as many as 10,000 U.S. military GPS receivers useless for days is a warning to safeguard a system that enemies would love to disrupt, a defense expert says.
The Air Force has not said how many weapons, planes or other systems were affected or whether any were in use in Iraq or Afghanistan. But the problem, blamed on incompatible software, highlights the military's reliance on the Global Positioning System and the need to protect technology that has become essential for protecting troops, tracking vehicles and targeting weapons.
"Everything that moves uses it," said John Pike, director of Globalsecurity.org, which tracks military and homeland security news. "It is so central to the American style of war that you just couldn't leave home without it."
The problem occurred when new software was installed in ground control systems for GPS satellites on Jan. 11, the Air Force said.
Officials said between 8,000 at 10,000 receivers could have been affected, out of more than 800,000 in use across the military.
In a series of e-mails to The Associated Press, the Air Force initially blamed a contractor for defective software in the affected receivers but later said it was a compatibility issue rather than a defect. The Air Force didn't immediately respond to a request for clarification.
The Air Force said it hadn't tested the affected receivers before installing the new software in the ground control system.
One program still in development was interrupted but no weapon systems already in use were grounded as a result of the problem, the Air Force said. The Air Force said some applications with the balky receivers suffered no problems from the temporary GPS loss.
At least 100 U.S. defense systems rely on GPS, including aircraft, ships, armored vehicles, bombs and artillery shells.
Because GPS makes weapons more accurate, the military needs fewer warheads and fewer personnel to take out targets. But a leaner, GPS-dependent military becomes dangerously vulnerable if the technology is knocked out.
The Air Force said it took less than two weeks for the military to identify the cause and begin devising and installing a temporary fix. It did not say how long it took to install the temporary fix everywhere it was needed but said a permanent fix is being distributed.
Civilian receivers use different signals and had no problems.
The Air Force said it's acquiring more test receivers for a broader sample of military and civilian models and developing longer and more thorough tests for military receivers to avoid a repeat of the January problem.
In addition to various GPS guided weapons systems, the Army often issues GPS units to squads of soldiers on patrol in Iraq and Afghanistan. In some cases a team of two or three soldiers is issued a receiver so they can track their location using signals from a constellation of 24 satellites.
Space and Missile Systems Center spokesman Joe Davidson said in an e-mail to The Associated Press that the system is safe from hackers or enemy attack.
"We are extremely confident in the safety and security of the GPS system from enemy attack," he said, noting that control rooms are on secure military bases and communications are heavily encrypted.
"Since GPS' inception, there has never been a breach of GPS," Davidson said. He added that Air Force is developing a new generation of encrypted military receivers for stronger protection.
Iraq tried jamming GPS signals during the 2003 U.S. invasion, but the U.S. took out the jammer with a GPS-guided bomb, Hasik said.
The organizational skills required to jam GPS over a broad area are beyond the reach of groups like the Taliban and most Third World nations, Hasik said.
"The harder you try to mess with it, the more energy you need. And the more energy you use, the easier it is for me to find your jammer," Hasik said.