Audi adds live parking information to cars with Connect service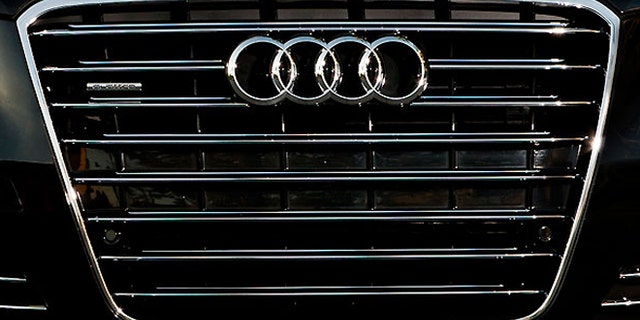 Driving can be fun, but parking is decidedly not. It's not just the hunt for a space, with drivers circling blocks like peevish vultures, it's also the frustration of squeezing into a spot when you do find one, only to discover a new ding in your car when you return.
Someday soon, those aggravations could be a thing of the past--if the latest connected car technologies work out.
With the Telematics show underway in Detroit this week, dozens of companies have been making announcements about new in-dash services ranging from streaming music to smart phone apps. But one update could eventually make a real difference in our quotidian driving lives: Audi will be doing an online update to add live parking information to its vehicles that already have the Audi connect service.
'The service is meant to make the experience in your vehicle more enjoyable.'
"The service is meant to make the experience in your vehicle more enjoyable," Audi's senior manager for connected vehicles, Pom Mulhotra, told FoxNews.com. Mulhotra explained that parking information can be set to find the nearest available lot, as well as the cheapest option near your destination.
The system is far from perfect, however, since it can only give drivers information about spot availability in a few garages. The data, which is compiled by navigation and traffic firm Inrix, includes static information on garages, such as entrance locations and the hours of operation, but live information on parking spaces is harder to come by. Individual garage operators have to either install automated systems or use human attendants to estimate the number of spots available.
Of the roughly 18,000 garages in the U.S. covered by the service, only about 2,000 can provide real-time space availability, according to Inrix's Mark Pendergrast. But he said that even though the vast majority of the lots covered are in the top 20 metropolitan areas, garage owners who were initially hesitant to share their pricing and availability online are beginning to warm up to the idea. "They want to fill their spaces," Pendergrast said.
Of course, there are several companies vying for the parking app space, ranging from apps like Parkopedia to Parking Panda, which lets users reserve spots ahead of time (or you can rent your driveway or private parking space) in a few U.S. cities. In fact, Inrix is working with two companies, ParkMe in the U.S. and Parkopedia in Europe to collect parking information.
The parking dream to ultimately end the parking nightmare, of course, would include not just lot information but also on-street parking bulletins. That may be starting to happen... slowly. In San Francisco, for example, the city already makes its street sensor parking data freely available to companies like ParkMe. Other cities with pilot programs, which also include paying for spots on the street using smart phones, have not yet made that information available. If they did, they could significantly reduce air pollution and traffic congestion, up to 30 percent of which may be attributable to drivers looking for parking in urban areas.
Nevertheless, drivers can expect to see more parking information on the dash and on their smart phones in the future. Inrix, for example, already supplies live traffic and other information to major automakers including BMW, Ford, and Toyota. So one can expect some of these companies to follow Audi. Blending traffic information with live parking data and driving directions could be a winning combination.
But why stop with accurate parking information? Why bother parking the darn car at all?
Audi has already demonstrated its version of the autonomous car, which focuses on vehicles that--rather than roaring down highways without driver input--drop you off at the front door and then go about the mundane task of parking all by their lonesomes--even paying attendants when they exit.
"We think it will be real within this decade," says Audi's Mulhotra, "but that future assumes that this type of parking data is readily available and then the car can use that data and chart its way to its own spot."
I can hardly wait. Maybe it will even mean the end of dings.
Follow John R. Quain on Twitter @jqontech or find more tech coverage at J-Q.com.