Apple considering small-screen iPad 3, sources say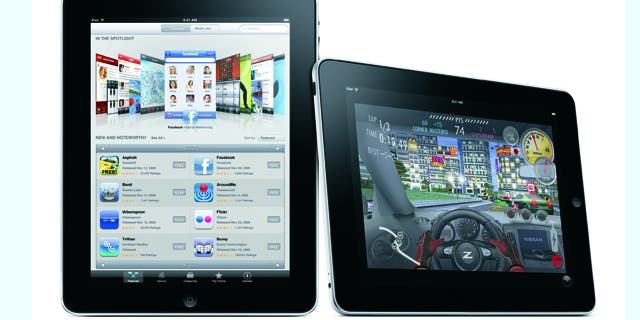 NEWYou can now listen to Fox News articles!
TAIPEI – Apple is working with component suppliers in Asia to test a new tablet computer with a smaller screen, people familiar with the situation said, as it looks to broaden its product pipeline amid intensifying competition and maintain its dominant market share.
Officials at some of Apple's suppliers, who declined to be named, said the Cupertino, Calif.-based company showed them screen designs for a new device with a screen size of around eight inches (20.3 centimeters) and said it is qualifying suppliers for it. Apple's latest tablet, the iPad 2, comes with a 9.7-inch (24.6-centimeter) screen. It was launched late last year.
One person said the smaller device will have a similar resolution screen as the iPad 2. Apple is working with screen makers including Taiwan-based AU Optronics and LG Display of South Korea to supply the test panels, the person said.
Apple, which works with suppliers to test new designs all the time, could opt not to proceed with the device.
An Apple spokeswoman in California declined to comment.
The move comes as Apple is preparing to announce a new iPad in early March, according to people familiar with the matter. That device is expected to have a higher resolution screen than the iPad 2 with a similar screen size, according to people familiar with the matter. A version will run on fourth-generation wireless networks from Verizon Wireless and AT&T.
A smaller tablet device would broaden Apple's portfolio and help it better compete with rivals such as Samsung Electronics and Amazon. It also would begin to emulate the strategy it took for its iPod music player, which it released in a number of shapes and sizes over time. The company has taken a different tack with its iPhone, releasing one design at a time.
Read more about Apple's forthcoming iPad 3 at The Wall Street Journal.