Aircraft tech key as former Soviet states wean off Russian weapons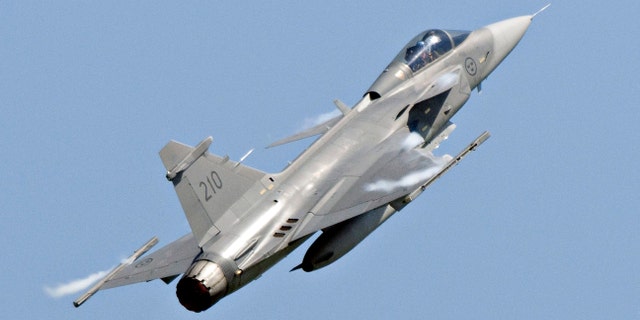 In the shadow of the recent conflict and the shaky ceasefire between Ukraine and Russian-backed Ukrainian separatists, NATO has enjoyed some resurgence in its post-Cold War relevance. At the same time, the spotlight has fallen on the Ukraine and other former Soviet states, some NATO members, and their readiness to face Russia should Moscow take more direct military action in future.
After years of financial constraints, mismanagement and neglect, concerns over the state of readiness of the former Soviet states armed forces are mounting. One of the key areas of concern is the dependence these states still have on Russian military hardware, and their ongoing reliance on Russia to maintain these weapons systems. In some former Soviet countries it has been concluded that continued dependence on Russian support for Russian-built weapons systems will end with "catastrophic consequences" should any serious direct or proxy military conflict between Russia and its neighbors break out.
Recent media reports quote interim Bulgarian Defense Minister Velizar Shalamanov as stating that Bulgarian reliance on outdated Soviet-era equipment, which requires maintenance in Russia and spare parts manufactured there, meant depending on neighbors Greece and Romania to secure Bulgarian borders during the recent conflict in Ukraine.
In an interview with the BBC earlier this month, Shalamanov highlighted military aircraft and air defenses as an area of concern, noting that "all the radars, all the surface-to-air missile complexes and fighters were produced in the Soviet Union." The minister added that "maintenance, especially of the fighters, depends very much on overhaul of the engines and other equipment in Russia."
Bulgaria is an E.U. and NATO member, yet despite membership of these 'Western' institutions, and the potential advantages that should go with belonging to them, the Bulgarian armed forces have still not been able to successfully wean themselves off dependence on Russian-built Soviet-era weapons systems. In his BBC interview, Shalamanov blamed 10 to 15 years of mismanagement of the Bulgarian armed forces for this potentially catastrophic situation.
Other former Soviet states, however, have fared better, opting to mothball Russian-built military planes and replace them with European or American built-alternatives. The Bulgarian Air Force has considered buying used American-built F-16s from Italy or Greece, or alternatively purchasing used Eurofighters from Portugal, according to Shalamanov, much to the annoyance of Russia.
A popular alternative to used F-16s and Eurofighters for a number of former Soviet air forces has been the Swedish-built SAAB Gripen fighter jet.
The Czech Republic, which joined NATO in 1999, has a lease/purchase deal in place for 14 SAAB Gripen aircraft that has recently been extended to run until 2027. The Czech Air Force considered a number of alternatives before opting to lease the Swedish Gripens, reportedly at generous financial terms, including American-built F-16s and F/A-18s, French Mirage 2000's and Eurofighter Typhoons.
Hungary, which joined NATO with the Czech Republic and Poland, followed a similar path to the Czechs when initially considering fighters from a number of NATO countries, with the F-16 a front runner, before eventually opting for a favorably financed lease/purchase deal for the Gripen. The Hungarian Air Force clinched a lease deal for 14 Gripens in February 2003, with delivery of the planes completed in December 2007. The final deal included financial arrangements for the extensive upgrade of the planes to be delivered to the NATO-compatible "C/D Export Gripen" standard, a significant improvement allowing greater interoperability with other NATO air forces.
Poland and Slovakia are among other former Soviet states considering the Gripen as an option to replace their aging Soviet-era Mikoyan and Sukhoi war planes. Other NATO-built alternatives to the Gripen feature in their considerations, including the American F-35 Lightning II and F/A-18E/F Advanced Super Hornet, the Eurofighter Typhoon, and the French Dassault Rafale, but cost issues may well put the Gripen in pole position, particularly if SAAB offers similar lease/purchase deals to those concluded with the Czech Republic and Hungary.
While tensions between Ukraine and Russia simmer, the immediate crisis with regard to the Kiev's readiness to conduct a significant military defensive campaign against invading Russian forces may have been averted. However, focus remains sharpened on NATO and the contribution the former Soviet satellite states could make to broader NATO defensive efforts in the face of any future Russian aggression. It is likely that obtaining Western fighter aircraft technology will be a priority for most of the ex-Soviet states in NATO as they seek to wean themselves off dependence on Russian supplied and maintained weapon systems.
Follow Mark Doyle on Twitter @IntellMatters