Acer Debuts $199 C7 Chromebook, Beats Samsung on Price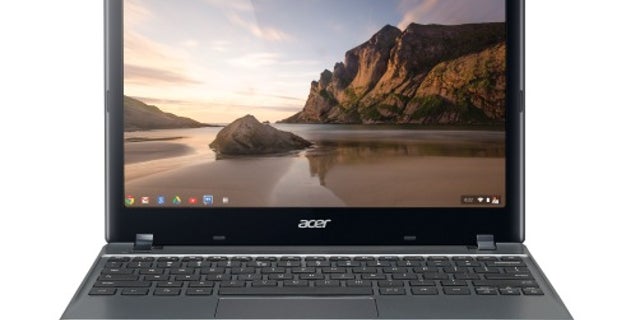 NEWYou can now listen to Fox News articles!
If you thought Samsung's $249 Chromebook Series 3 was a good deal for a Chrome-based laptop, wait until you see this. Acer just announced its new C7 Chromebook will sell for just $199. With an 11.6-inch CineCrystal LED display, the C7 Chromebook is what old school netbooks should have been.
At the heart of the C7 is a 1.1-GHz Intel Celeron 847 processor with 2GB of RAM and a 320GB hard drive. Connection slots include three USB 2.0 ports, an HDMI port and an SD Card reader. The C7 also includes a 1.3-megapixel webcam for video chatting.
To sweeten the deal, Acer has also thrown in 12 free passes for Gogo in-air Internet access, which the company says is a roughly $150 value. However, you better hope that your plane has power jacks. The C7 Chromebook has a rated battery life of just 3.5 hours.
Acer says the C7 Chromebook will go on sale tomorrow and be available through the Google Play store, BestBuy.com and Best Buy stores.