Ziegler's reaction to rumors D-backs are interested in another closer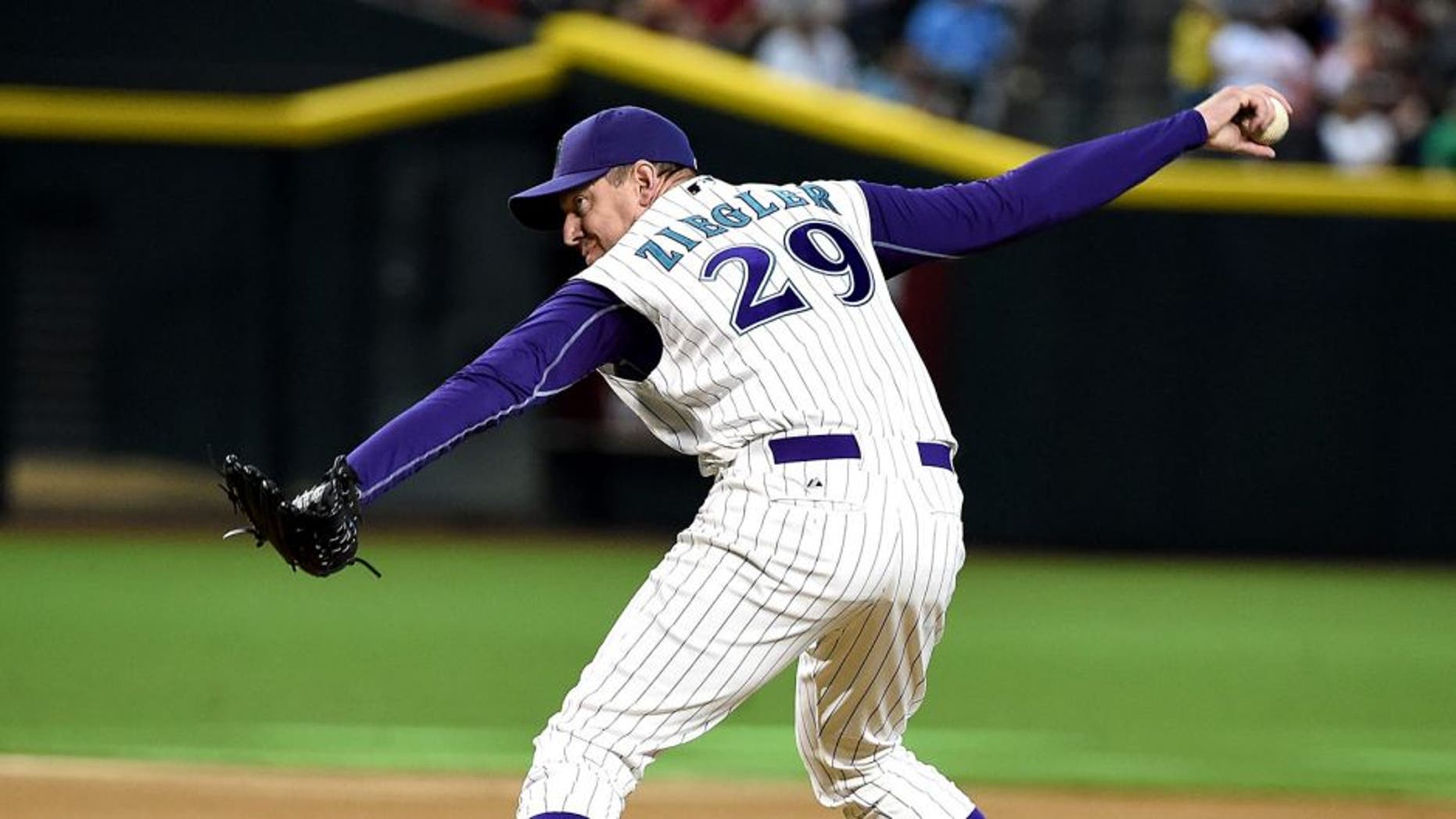 As reports of the Arizona Diamondbacks' interest in acquiring a top closer continue, there's one detail that's widely being left unaddressed: The Diamondbacks already have a closer -- and a good one, too.
Since taking over as the D-backs' closer earlier this season, Brad Ziegler has notched 20 saves out of 22 opportunities, holding a 1.64 ERA with 29 strikeouts against three walks over 49 1/3 innings.
Nonetheless, the Diamondbacks were linked to top closers Aroldis Chapman and Craig Kimbrel at the trade deadline, and reports have recently surfaced that Arizona could resume talks on Chapman at the season's end.
Ziegler offered his opinion on potentially being replaced as closer to MLB.com.
"If that's what all these people that are paid a lot of money to put a team together think is best to have at the back end, then so be it," Ziegler said. "I don't have a problem with it either way. If they go and get somebody this offseason, it's not going to bug me, I'm not going to be upset. For me, I'm still just happy to be in the big leagues. It sounds kind of cliché, but I realize how fortunate I am to have been in the game as long as I have."
(h/t MLB.com)