Yoel Romero accepts six-month suspension for positive drug test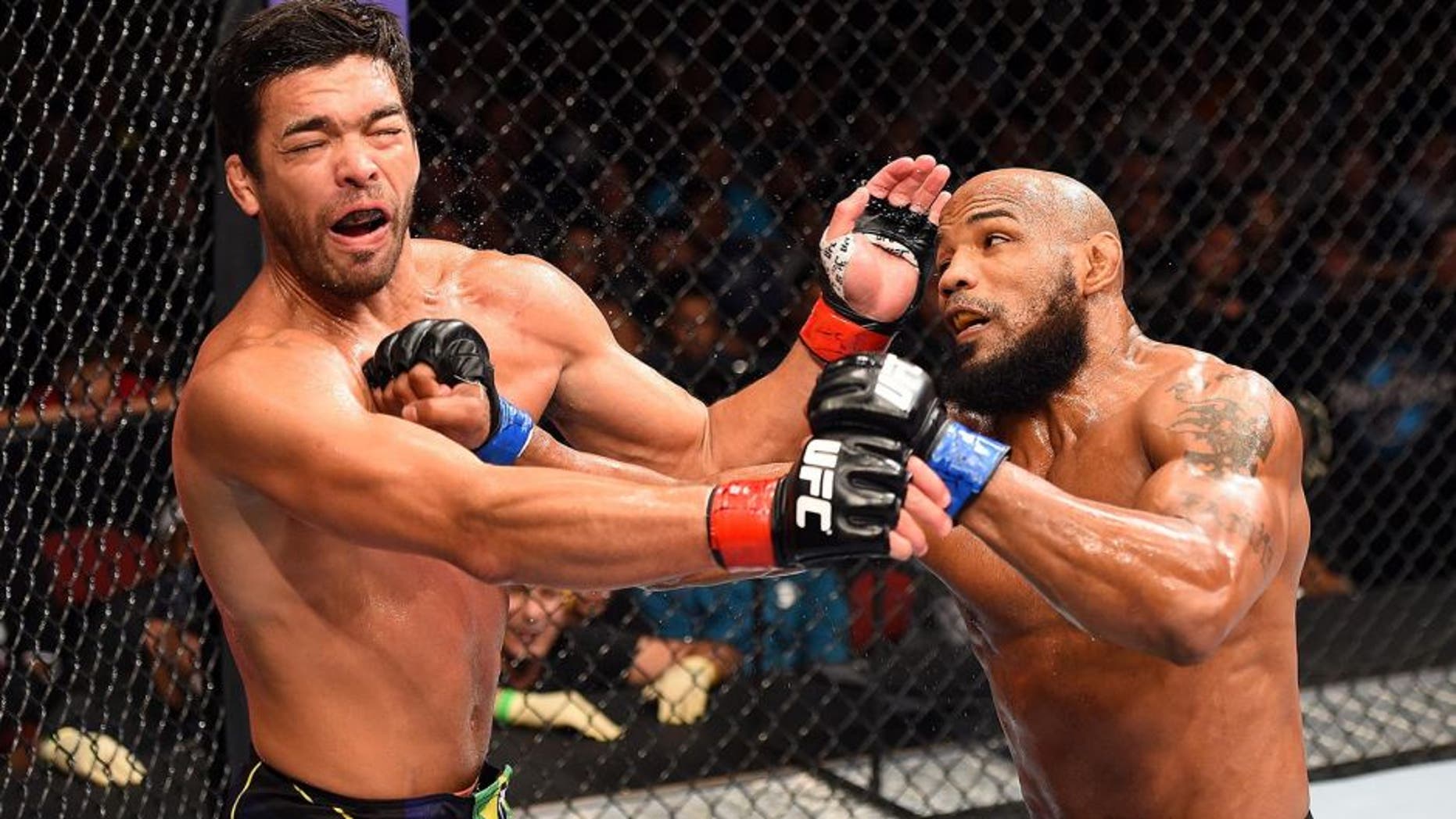 UFC middleweight contender Yoel Romero has accepted a six-month suspension following a positive drug test administered out-of-competition by the United States Anti-Doping Agency (USADA) after his last fight against Ronaldo "Jacare" Souza in 2015.
According to USADA, Romero tested positive for a banned substance in a contaminated supplement he took after the fight with Souza last December.
The banned substance in Romero's system was Ibutamoren, which is classified as a growth hormone and illegal according to the standards set forth by the World Anti-Doping Agency (WADA).
"Following notification of his positive test, Romero provided USADA with access to the dietary supplement products he was using at the time of the relevant sample collection. Although Ibutamoren was not listed on any of the supplement labels, preliminary testing conducted on one of the products indicated that it contained the prohibited substance. The presence of an undisclosed prohibited substance in a product is regarded as contamination," USADA officials said in a statement released on Monday.
"At USADA's request, the WADA-accredited laboratory in Salt Lake City, Utah, independently obtained and analyzed the contents of an unopened container of the supplement in question. That testing conclusively confirmed that a supplement Romero used was contaminated with Ibutamoren. The product has since been added to the list of high risk supplements"
Because Romero tested positive for the substance after the fight with "Jacare" and his fight night test came back negative, his win at UFC 194 will still remain the same and will not be overturned.
Romero filed an appeal with USADA after he was notified of the positive drug test and now he's received and accepted a reduced sentence as part of the deal reached between the two parties.
"This case clearly demonstrates some of the dangers inherent to supplement use," said USADA's Special Advisor on Drugs and Supplements, Dr. Amy Eichner. "When considering whether to incorporate supplements into a training plan, it is vitally important that athletes exercise the utmost care in order to avoid making a decision that could endanger their eligibility, reputation or general health and wellness."
According to USADA, Romero's ineligibility for competition started on Jan. 12, 2016, which was the date he was provisionally suspended.
He will be eligible to return to action in six months time, which means Romero could fight again as early as June or July, whenever the UFC opts to book him again.
Romero is widely considered one of the top candidates to receive a middleweight title shot in the near future.
Romero will also join Jon Jones' training camp as he prepares for Ovince Saint Preux at UFC 197 as he begins to get ready for his own return to action later this year once his suspension is lifted.