Yankees' Drew reportedly will miss postseason with concussion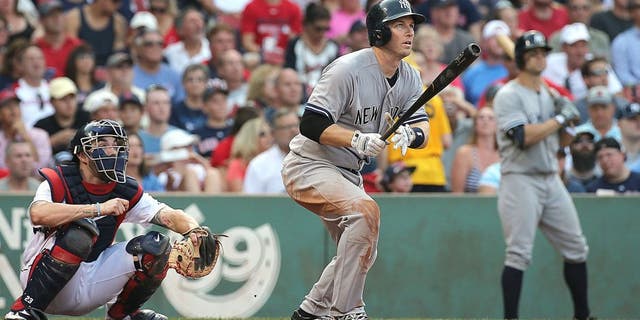 NEWYou can now listen to Fox News articles!
New York Yankees second baseman Stephen Drew is unlikely to play in the postseason because of a vestibular concussion, ESPN reports.
Drew has been battling dizziness and concussion symptoms for nearly a month, according to the report. The condition might have been caused by a groundball that bounced off his glove and hit him in the face on Sept. 9. Since then, Drew has started only three games.
"It's just constant right now,'' Drew told ESPN. "I have to concentrate for groundballs and hitting and everything because of my balance and feeling the way I do. It's not that I don't want to go. It's just not fair to me and it's not fair to the team.''
In 131 games this season, Drew is hitting .201/.271/.381 with 17 homers and 44 RBI.
Dustin Ackley and Rob Refsnyder likely will continue to share time in place of Drew.
The Yankees will open postseason play Tuesday in the AL Wild Card Game.