World Cup crowds in Brazil top 2nd best average in history: US set record in 1994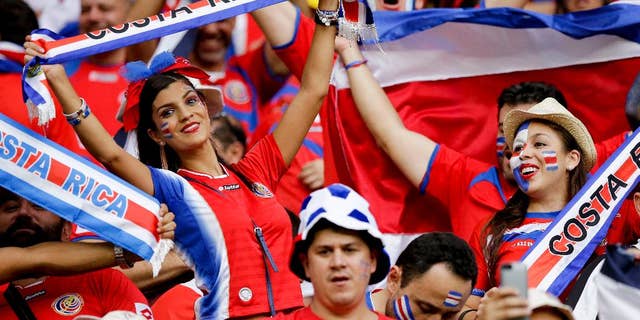 RIO DE JANEIRO – World Cup attendances are set to achieve the second-highest average in tournament history.
FIFA says the average crowd after 60 matches in Brazil is 52,762, beating the 52,491 mark for the 2006 World Cup in Germany.
The record was set in the United States at the 1994 World Cup, when an average of 68,991 attended the 52 matches in a 24-team tournament.
More than 3.16 million spectators have attended in Brazil, with stadiums filled to 98.3 percent capacity, FIFA says.
With four matches left, the total attendance is set to approach 3.4 million.