WATCH: Huskers celebrate shocking win over Michigan State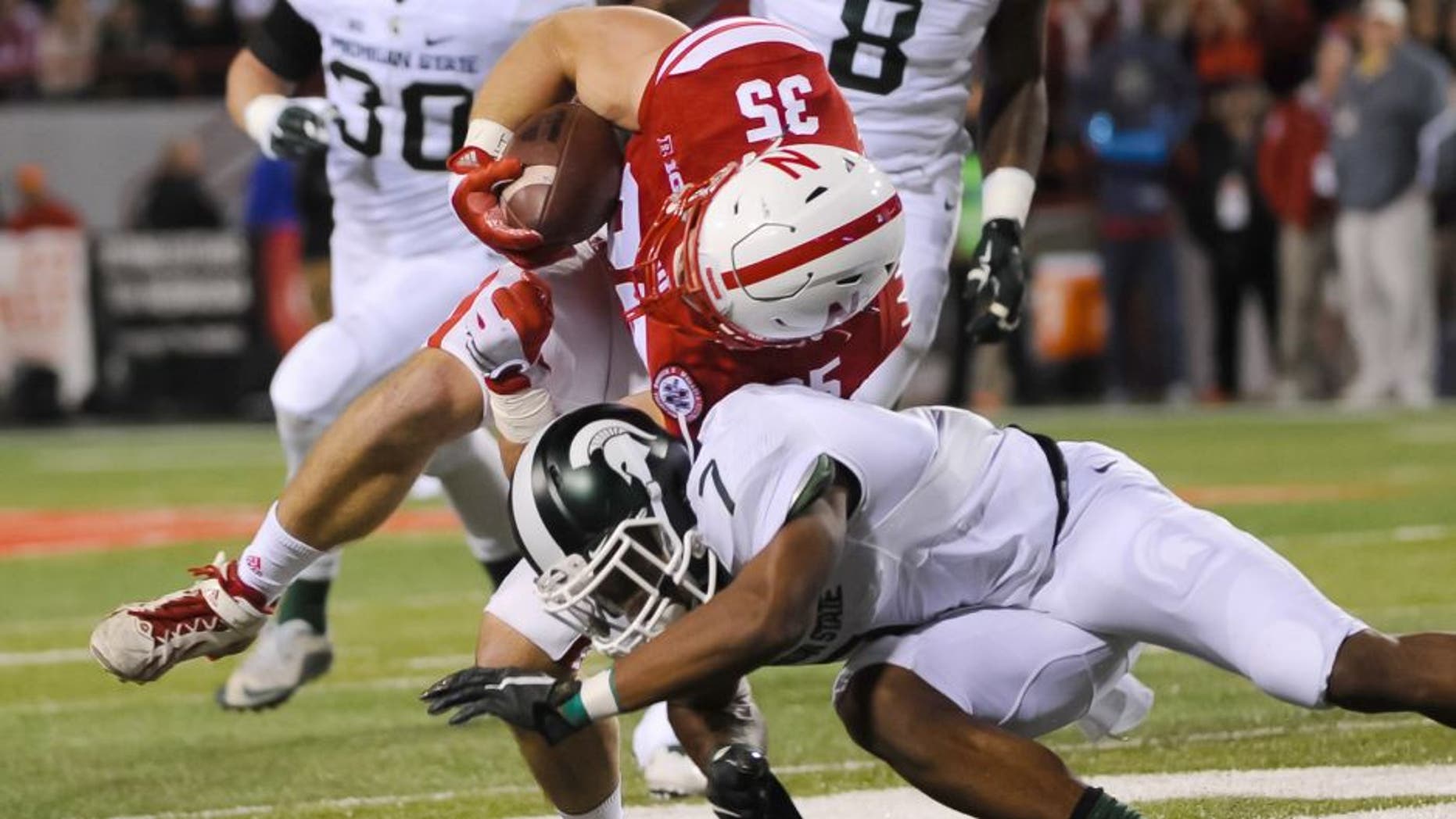 Hip hip,hooray! The locker room was fired up after the massive win. Steven Branscombe USA TODAY Sports
Week 10 of the college football season saw some incredible action with lots of great plays and upsets. Perhaps no upset was bigger than the Nebraska Cornhuskers taking the the undefeated Michigan State Spartans.
Huskers players were pretty fired up after the win and deservedly so. First year head coach Mike Riley has started a new tradition in Nebraska that after wins, the team joins him in a rousing "hip hip hooray." They haven't gotten to do it much, having won just 4 games now on the season but they were quite into the latest one:
Nebraska can only hope that they get to do this celebration a couple more times this season.
(h/t Nebraska Cornhuskers)