Watch Cristiano Ronaldo's hat trick to become the first player to score 100 Champions League goals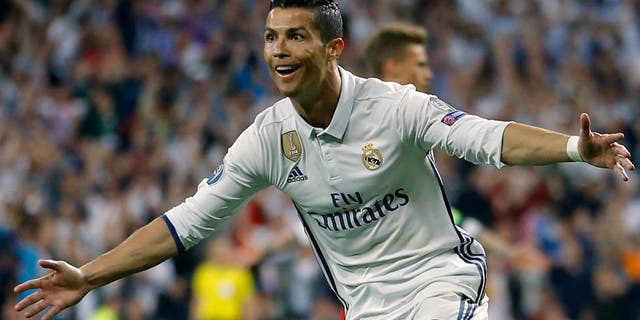 Lost in the madness of Real Madrid's crazy, controversial 4-2 win against Bayern Munich on Tuesday was another milestone for Cristiano Ronaldo. Yes, somehow there are still career stepping stones for the 32-year-old to reach, and he now has the distinction of being the first player ever to score 100 goals in the Champions League.
He needed a hat trick against Bayern Munich in the second leg of their quarterfinal tie to reach the milestone, and he did just that. His first was a second-half header that came on the end of a beautifully floated ball from Casemiro.
The second is as controversial as it gets, with the Real Madrid man well offside before the ball is played into him. Still, the flag stayed down and Ronaldo made no mistake.
With just one more goal to go to reach No. 11 and the tie against 10-man Bayern pretty much on ice, Marcelo gift-wrapped a tap in for Ronaldo. Was he offside again on this one? It's certainly a lot tighter of a call than his second goal.
Nevertheless, it was bound to happen for Ronaldo. He's one of the best players in the world, and he's now the first player to have 100 goals in the Champions League. From his first goal in the competition against Roma as a member of Man United in 2007 to now, it's been a remarkable ride for Ronaldo. And a pleasure to watch, too.