WATCH: Cowboys rookie CB Byron Jones break up a go route to Dez Bryant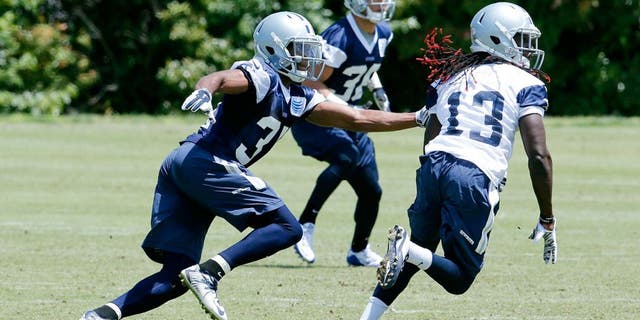 When the Dallas Cowboys drafted cornerback Byron Jones in the first round of the 2015 NFL Draft, they expected to ease him into action. Due to uncertainty at the cornerback position behind Orlando Scandrick, Jones has been pressed into action with the first team unit during early training camp practices.
During Wednesday's practice, he was matched up with Dez Bryant in a one-on-one drill. Jones' scouting report reads, "proficient in press-man coverage", and he proved it on Wednesday. Bryant ran a go route down the left sideline and barely created any separation from Jones. The rookie caught up just as the ball arrived and made an excellent play to break up the pass.
Jones has been moved around through the Cowboys' offseason practices, and he has even played a little bit of safety. In the end, he will likely compete for the Cowboys' starting outside cornerback spot. If the two veterans ahead of him--Brandon Carr and Mo Claiborne--play anything like they have over the last two seasons, it won't take much for Jones to jump them on the depth chart.
(h/t @CowboysEgo)