Watch ageless wonders David Villa and Didier Drogba deliver the goods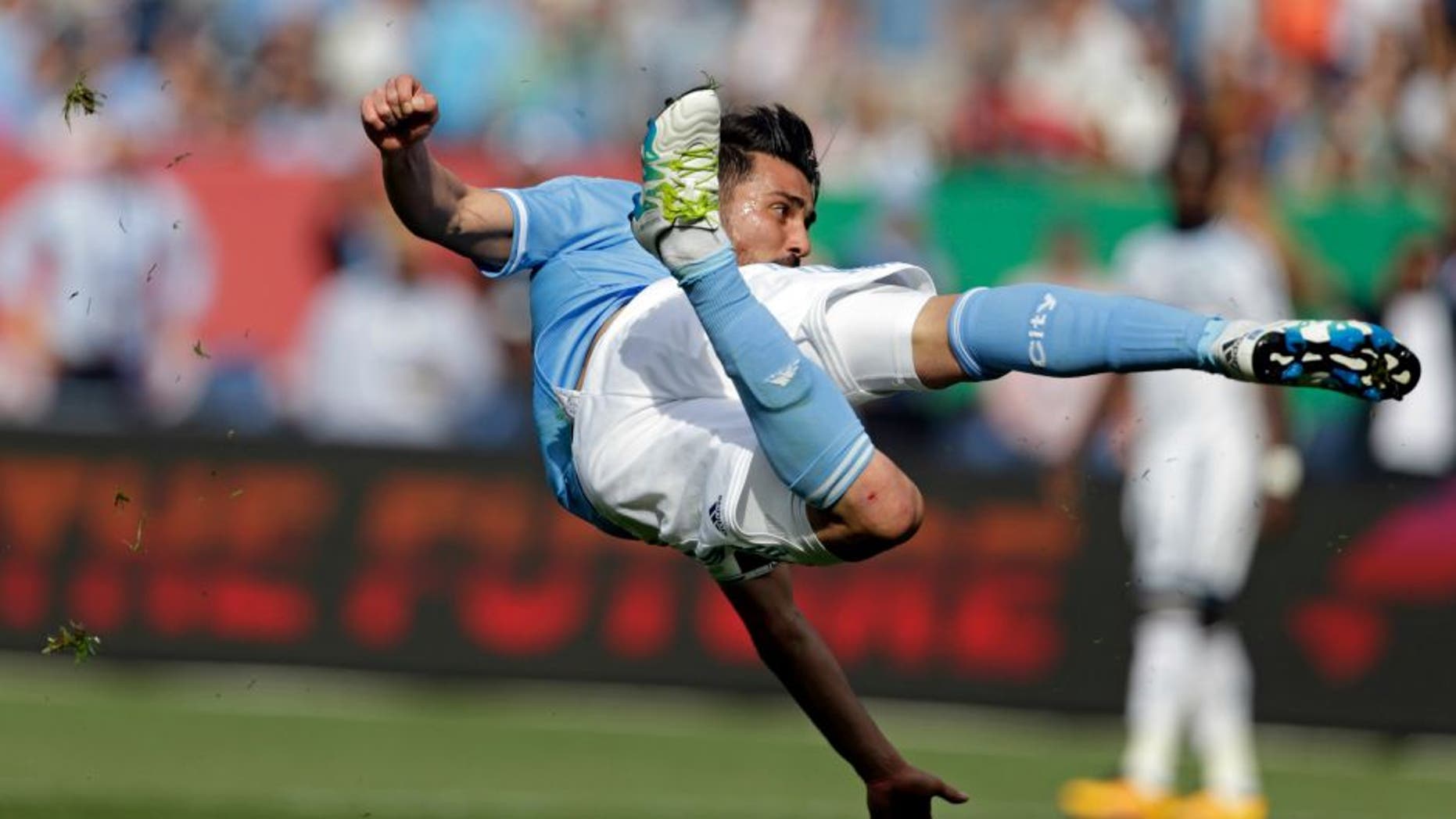 Didier Drogba and David Villa, two of Major League Soccer's biggest names and elder statesmen, both proved they're still worth the price of admission Saturday with a pair of beautiful goals.
In the first half of Montreal's game against the Colorado Rapids, the 38-year-old Drogba looped a beautiful free kick over the wall and into the net to give the Impact a halftime lead:
Please never retire, Didier.
About 400 miles south in New York City, David Villa reminded the Vancouver Whitecaps that under no circumstances should you ever leave him this wide open on a set piece, especially after he already scored one on you minutes earlier:
Not bad acrobatics for a 34-year-old.
Someone forgot to tell Drogba and Villa that they're old now and that they shouldn't still be doing this.
Villa netted 18 times for NYCFC a year ago, and through nine games this season, Spain's all-time leading scorer is already a third of the way to matching that total with 6, tied for second-most in MLS. He also leads the league in total shot attempts --€" and it's not even close.
Drogba, meanwhile, was eased back into the lineup for his first full MLS campaign after scoring 12 goals in just 14 games last season. The Chelsea legend logged just a brief 20-minute cameo in the Impact's first five games (mainly because he opted to steer clear of matches played on turf), but now has two goals and an assist in his last four appearances.
The MLS season runs through October. These two are just getting started.
MORE FROM FOX SOCCER: