Warriors forward Harrison Barnes leaves playoff game in 2nd quarter with injury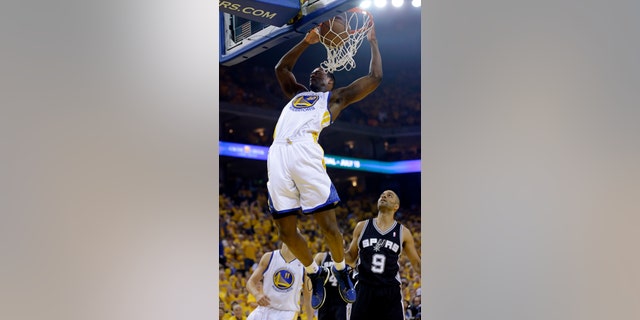 OAKLAND, Calif. – Golden State Warriors rookie forward Harrison Barnes left a playoff game against San Antonio in the second quarter Thursday night with an injury.
Barnes fell awkwardly after leaping to contest a drive from Boris Diaw. He hit the court hard and his teammates immediately called for the training staff to come attend to him.
After a few minutes on the ground, Barnes was led back to the locker room with a trainer holding a hand to his head. There was no immediate word on the extent of the injury.
Barnes is averaging 19 points through the first five games of the series, including 51 points in the past two contests. He had eight points at the time of the injury as the Warriors try to avoid elimination down 3-2 in the series.