Vikings OC explains why he expects 'big jump' from Sam Bradford, passing game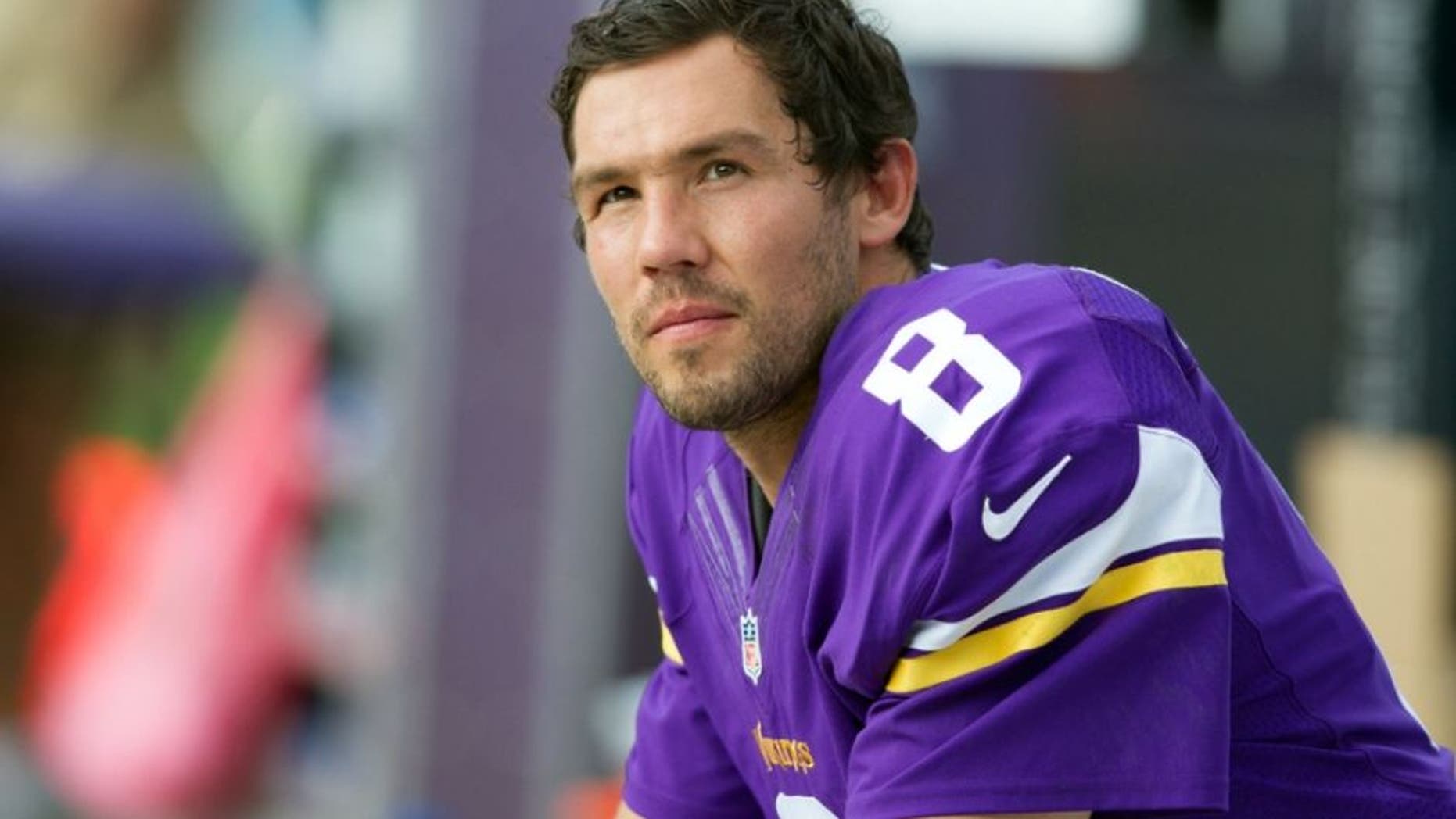 With the way the Minnesota Vikings finished the season, it's easy to forget they were the last remaining unbeaten team in 2016. The defense carried them to a 5-0 record before the offense fell apart and the line was decimated.
Their hot start made the deal for Sam Bradford look like a wise one, and while it was still a necessary trade to make, they wasted a golden opportunity last season. Fortunately, Bradford is still under contract for one more year and big improvements are expected.
The main reason for that is because he'll have a full offseason in Pat Shurmur's offense.
"When he comes back [for the Vikings' offseason program in April], him having the ability to sit down with the players he's going to play with through the offseason, we'll do things that fit his eye, that fit with what we do," Shurmur said, via ESPN. "We'll be able to practice that more. When he came in this year, everything was running parallel and real fast. He had to get up to speed with what we were doing, he had to quickly learn the players he was playing with."
Bradford not only had a shortened offseason in Minnesota due to the late trade, but he wasn't even the starter in Week 1. And when he was vaulted to the No. 1 spot, his offensive coordinator was Norv Turner -- not Shurmur, as it will be this season.
The lack of time with his receivers hurt their chemistry, and that was evident early in the season. Now that he's seemingly the starter going into 2017, he'll have more time to work with guys like Stefon Diggs, Adam Thielen and Laquon Treadwell.
"That connection between the quarterback and the skill players is extremely important, and that chemistry is built really in the offseason, when you get the chance to slow it down and run the individual routes that are within the concept, so he gets a feel for their body language and vice versa," Shurmur continued. "That's where you're hopeful that you're going to see a big jump in efficiency in terms of the passing game."
Shurmur instituted his scheme in the middle of the season, which did no favors for him or the offense. Now, he'll have the chance to spend months adding plays and nuances to his scheme, which he mentioned. He said it'll be about "additions" and not necessarily about overhauling the game plan.