VIDEO: Godchaux and LaCouture ready for Arkansas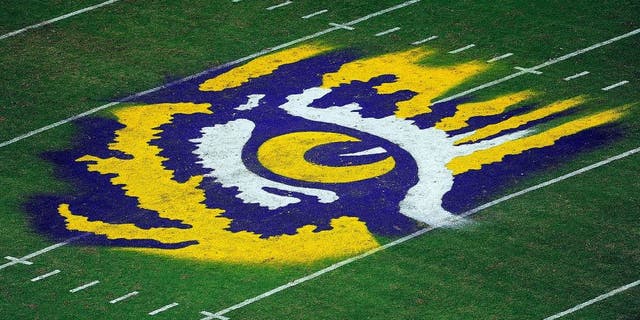 Can Godchaux and the LSU DL slow down the Razorbacks' offense? Stacy Revere Getty Images
Bret Bielema-coached teams traditionally make their living running the football.
While this current Arkansas team does run the ball quite well behind a monster offensive line, it's also proven to be very effective in the passing game.
Quarterback Brandon Allen is having as good a season as any SEC quarterback when it comes to delivering the ball down the field. He's thrown 21 touchdowns to only five interceptions, and has also thrown for 2,476 yards. LSU will have its hands full against this diverse attack featuring Allen, tight end Hunter Henry, running back Alex Collins, and a very prominent offensive line.
"Arkansas is a very good team, I've been telling everybody that the whole season," said defensive tackle Davon Godchaux. "Probably the best O-Line we'll play all season. I think, in my opinion, they have a better offensive line than Alabama."
The Arkansas offensive line is considerably bigger than the LSU front seven. As such, the Tigers' defenders will need to utilize their speed in order to get after the Arkansas' skill players.
"Arkansas is a great football team," said defensive lineman Christian LaCouture. "We have to bring our 'A-game', and they're coming here with their 'A-game,' coming to Tiger Stadium. Very physical, smash-mouth football team."
Allen and Collins are two focal-points of the Arkansas offense. Allen in particular has been a galvanizing force for this unit.
"They've definitely thrown the ball a lot more than last year," said LaCouture. "Brandon is a guy that has a lot of weapons around him, and is very good with his feet. He's a competitor that wants to win. We have our work cut out for us this week."
MORE NEWS: Want stories delivered to you? Sign up for our College Football newsletters.