Video: Clemson blessed by the presence of 'Mud Angel'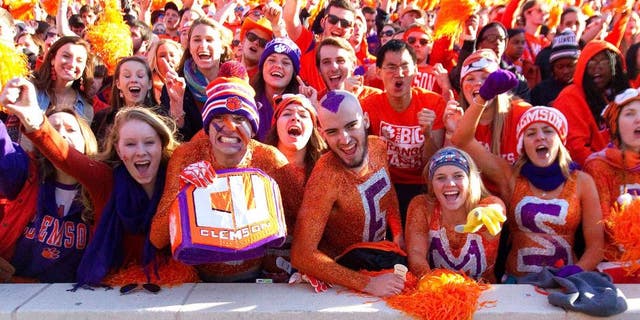 NEWYou can now listen to Fox News articles!
Clemson fans are literally getting down and dirty today as they await tonight's 8 p.m. kickoff between No. 6 Notre Dame (4-0) and No. 12 Clemson (3-0) at Death Valley.
Clemson is the site of ESPN's College GameDay broadcast and one Tigers fan was so giddy with anticipation that he decided take a mud bath, just because.
ESPN tweeted a Vine video of the event and dubbed the fan "Mud Angel." Only time will tell if his presence has blessed the Tigers.
(h/t ESPN)