Underdogs Smith & Miocic ready for UFC 198 while favorites Werdum & Cyborg relax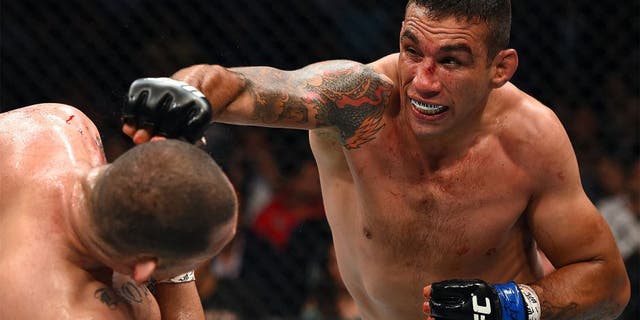 On the first two episodes of UFC 198: Embedded (above and below), you can watch world heavyweight champion Fabricio Werdum teach a huge seminar in Curitiba, Brazil, meet with the governor of Parana, and get his ridiculous "happy face campaign" going. You can also see his challenger, American Stipe Miocic get his last jogs and training back home near Cleveland in before leaving for Brazil.
The challenger is certainly the underdog but relishes being underestimated. "People think Werdum is an all-around MMA fighter and I'm not," he says.
"[They say] I'm just a boxer...I'm ok with that. I'm used to it."
Later, Miocic listens to a supportive and profanity-laced message from a Siri sound-alike. Also on UFC 198: Embedded, former champion Vitor Belfort gets his final training session of camp in, in Florida, before heading to his native Brazil to fight countryman Ronalro "Jacare" Souza.
Down South in Brazil, featherweight world champion and the UFC's most talked-about rookie, Cris "Cyborg" Justino is already back home in Curitiba and showing a softer, relaxed side as she takes a theater class with her niece, meets with her mom and welcomes her boyfriend Ray Elbe to Brazil.
Back in a hotel room, Justino's opponent Leslie Smith looks forward to the battle most assume will be an up-hill one for her, and looks back on her sparring session with "Cyborg" years ago that left both of them with blackened eyes, with fondness.
Watch it all and stick with us all week and weekend for complete UFC 198 coverage!