UNC's Luke Maye gets standing ovation at morning class after buzzer-beater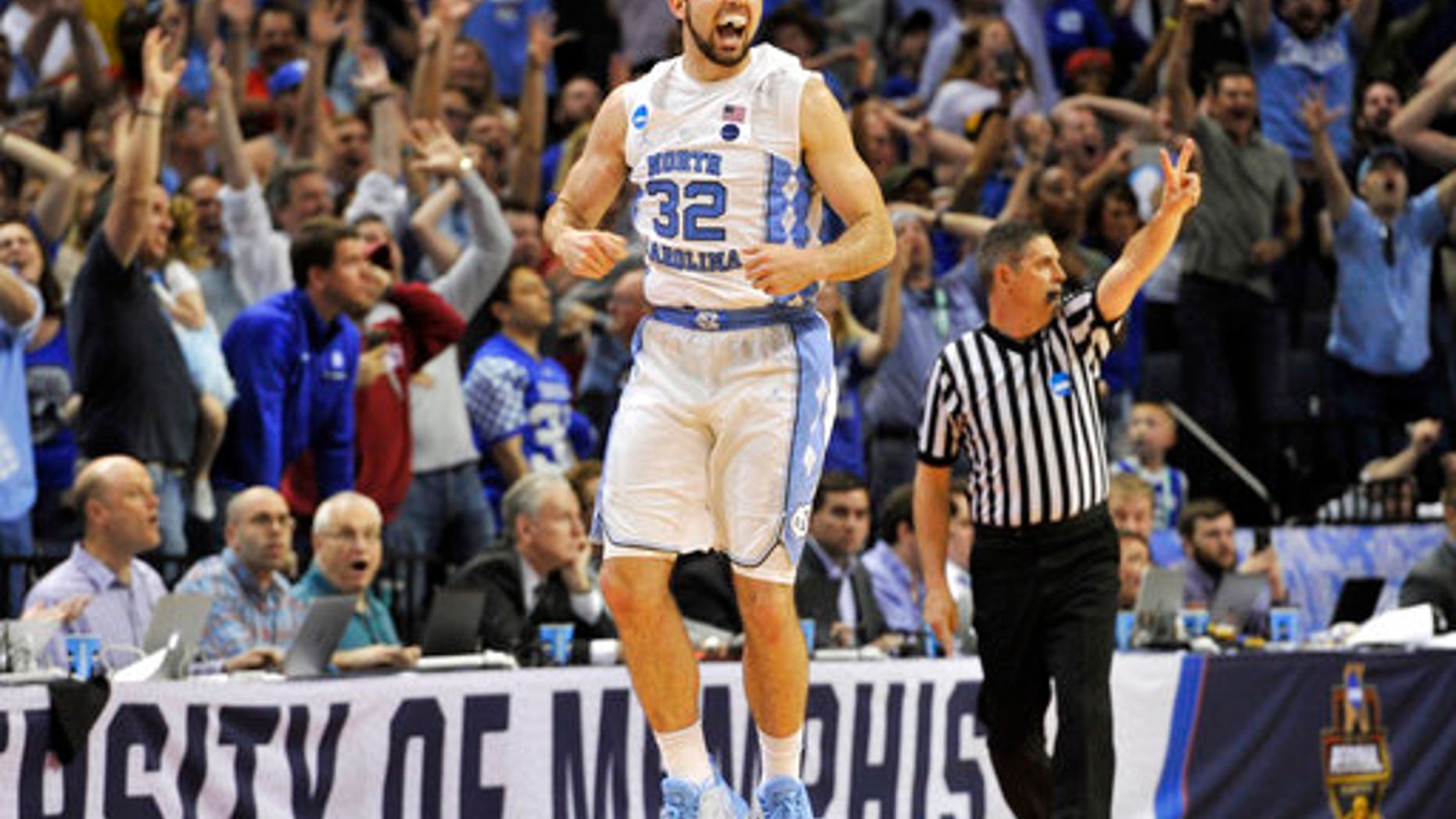 A little more than 12 hours after North Carolina forward Luke Maye buried a mid-range jumper to secure a 75-73 win over Kentucky and a trip to the Final Four, the sophomore returned to a Business 101 classroom full of cheers.
Classmate Jack Sewell took to Twitter Monday morning, posting a video of Maye receiving a standing ovation after taking a seat.
NFL APPROVES RAIDERS' MOVE FROM OAKLAND TO LAS VEGAS
The video has been shared by Bleacher Report, Yahoo Sports, NCAA March Madness, InsideCarolina and the ACC Digital Network.
South Carolina and Gonzaga will faceoff at 6:09 p.m. Saturday while the Tarheels will face Oregon at 8:49 p.m.
The winners will play in the national championship game.