UFC's Thiago Silva Arrested After Altercation At Gym And Standoff With Police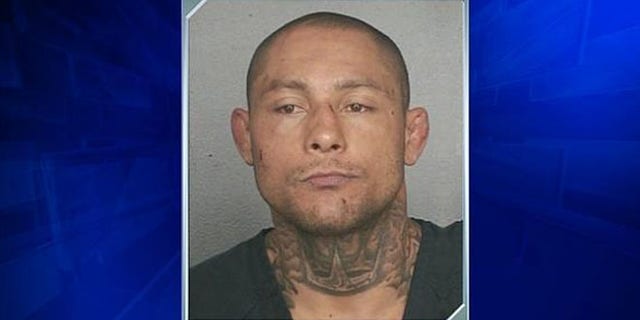 A professional UFC fighter sits in a South Florida jail for allegedly making threats at a jiu-jitsu studio and barricading himself inside his home.
Police arrested Thiago Silva early Friday morning after the SWAT team was called out to his townhome late Thursday night. The Brazilian-born fighter is accused of entering the jiu-jitsu studio and threatening people inside before barricading himself in his home with a weapon.
He faces charges of aggravated battery with a deadly weapon, two counts of committing and/or attempting a known felony that could cause death and resisting an officer.
Prior to being booked into jail, Silva spoke to a photo journalist, as he sat in the rear of a police car.
"She wanted my money. She wanted my house and she wanted my money," he said. The woman he was referring to is reportedly his wife.
Silva is being held on $10,000 bond.
He is expected to appear in court later on Friday.
Read more stories like this from WSVN.
Follow us on twitter.com/foxnewslatino
Like us at facebook.com/foxnewslatino