Ronda Rousey's Mom Talks About UFC Champ's 'Expendables' Debut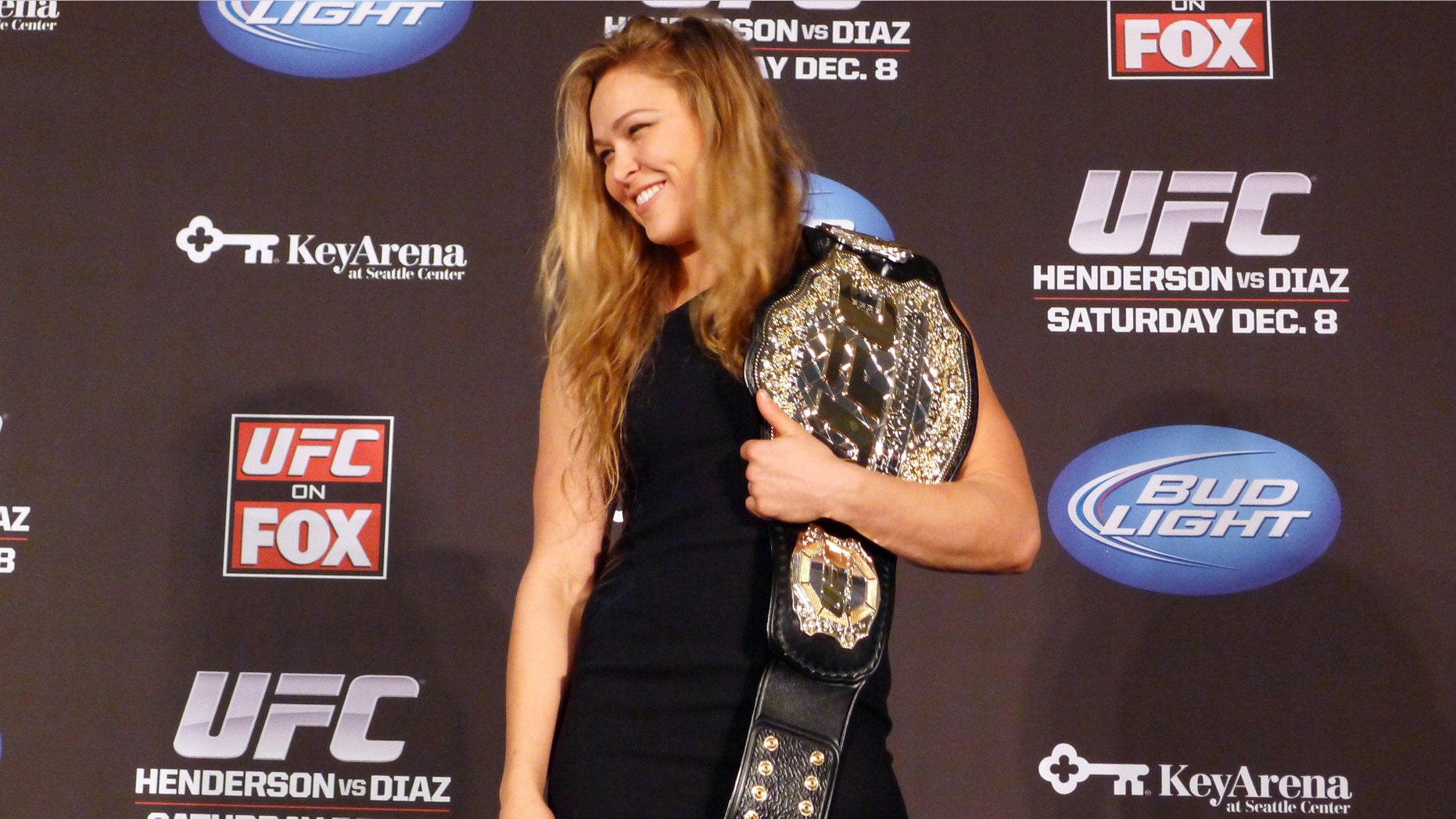 With Ronda Rousey saying yes to Sylvester Stallone and Hollywood by agreeing to be in the action-packed "Expendables 3" film, some are wondering if the UFC champion is focusing less and less on fighting.
But her mother, Judo pioneer Dr. AnnMaria De Mars, says that's far from the truth.
"She did tell me about the movie before she left [for a vacation]. She thinks it is a good idea to diversify her options as the window of opportunity for a fight career is limited," De Mars told Fox News Latino via e-mail.
Rousey signed earlier this year with the William Morris Endeavor agency and has successfully navigated to the mainstream with covers on ESPN Magazine, other national publications and an appearance on CONAN.
According to De Mars, Rousey plans to balance both fighting and filming.
"She has a schedule for training planned that should allow her to combine training for her fight in December with the filming schedule," De Mars continued in the email.  "She's very excited about this so we are all happy for her."
Rousey is scheduled to defend her UFC bantamweight championship December 28th against Miesha Tate in Las Vegas.
Filming wrapped up earlier this month for both fighters on the "The Ultimate Fighter" T.V. show that is expected to make its debut on the new Fox Sports 1 network September 4th.
Rousey inclusion in "Expendables 3," an action film directed by Patrick Hughes, was announced by Stallone on Twitter Tuesday night. It quickly gained the attention of the MMA media.
The film is in pre-production right now and is expected to hit theaters next year.
Follow Victor Garcia on Twitter @MrVicGarcia
Follow us on twitter.com/foxnewslatino
Like us at facebook.com/foxnewslatino