UFC's Silva vs. Sonnen: The Most Anticipated Rematch Ever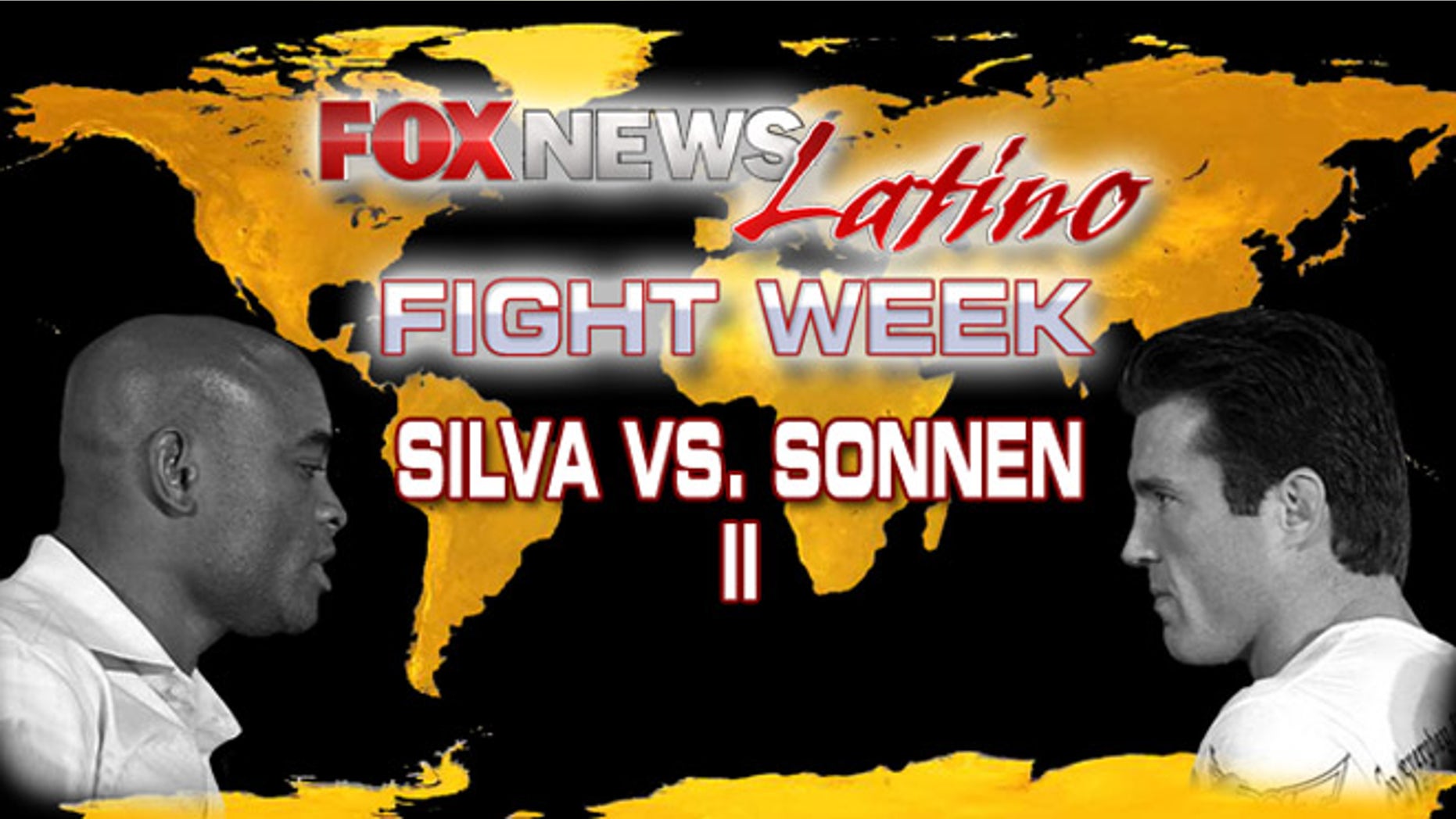 Nothing sells a fight like a grudge match. The biggest fights in mixed martial arts history have been bitter rivalries loaded with real drama and real disdain between the competitors.
Brock Lesnar vs. Frank Mir.  Tito Ortiz vs. Chuck Liddell.  Royce Gracie vs. Ken Shamrock.

This Saturday night fans around the world will be treated to the most anticipated fight in mixed martial arts history. A rematch nearly two years in the making between arguably the best fighter that has ever lived and the best trash talker in combat sports history. Anderson Silva has been nearly perfect since he debuted in the UFC just over six years ago. He has won all fourteen of his UFC fights and holds the record for the most wins in a row.
Silva has outclassed everyone put in front of him. Former world champions like Dan Henderson, Forrest Griffin, Rich Franklin, and Vitor Belfort were thoroughly outmatched and embarrassed by the Brazilian "Spider."

Enter Chael Sonnen.
In 2010, he was was considered a journeyman. He had over thirty fights with nearly a third of them losses and even more of them decisions.
Silva has outclassed everyone put in front of him. Former world champions like Dan Henderson, Forrest Griffin, Rich Franklin, and Vitor Belfort were thoroughly outmatched and embarrassed by the Brazilian "Spider."
His wrestling base did not play well to the blood thirsty, new breed, of mixed martial arts fans and his under-the-radar personality did not do him any favors either. In the UFC Sonnen put up three impressive victories in a row, defeating submission ace Dan Miller, and upsetting favorites Yushin Okami and Nate Marquardt.
Then Sonnen changed. Something seemed to click in the Oregonian's head. Like someone whispered in his ear, "Hey... this is your last chance to do something here". Chael Sonnen, the fast talking, fire spitting, envelope pushing, number one contender was born.

Leading up to the first fight no one could take Chael Sonnen too seriously. He said was he was going to bring it to the untouchable champion like no one had before but he was supposed to say that. After all, these guys get paid to promote the fights as well. He didn't hold back when talking saying Silva was a "coward" and "fake".
Within the first minute of their first fight you could tell this was not going to be a typical Anderson Silva performance. Just like Sonnen had said, he was bringing it to the champion like no one had before! Not only was he outwrestling Silva, but he was also out striking him. At every chance Sonnen was moving forward. Battering the champ with combinations of punches, kicks, and takedowns. Silva couldn't catch a rhythm. He couldn't move forward. He was constantly on the defense. For four straight rounds this happened.
This was insane at the time. Silva had not even really lost a round in the UFC up until this point. Going into the fifth and final round it seemed like a wash. It seemed like Chael had figured out how to beat the most elusive and accurate fighter in UFC history. Just like in the four rounds prior, Sonnen, secured a takedown and it seemed like we were just going to let the clock count down to the crowning of a new UFC middleweight champion. Maybe Sonnen got too cocky. Maybe he was tired. Maybe Silva truly is that good. Out of nowhere, with just over two minutes left in the fight, from his back Anderson Silva slipped Sonnen's arm and neck into a perfectly executed triangle choke. Sonnen tapped. It was over.

Two years have passed and a lot has happened. Sonnen has served a suspension for unauthorized testosterone replacement therapy, been in and out of court for mortgage fraud, written a book, and beat some people up. One thing that has remained constant, however, is Chael's disdain for Anderson Silva.
Since the rematch has been booked Chael has taken his trash talking to a new level, making comments about Silva's wife saying that he was going to go to Brazil, pat Silva's wife on the behind and make her cook him a steak "Medium Rare" just like he likes it.  Anderson Silva seems fed up. In a recent press conference call Anderson had this to say through a translator, "What I'm going to do inside the Octagon is something that's going to change the image of the sport. I'm going to make sure every one of his teeth are broken, his arms are broken, his legs are broken. He's not going to be able to walk out of the Octagon by himself. I can guarantee that."

I don't think it's an understatement to say this, Saturday's rematch will be the most watched, most anticipated match ever and it can't get here soon enough.
Luis J. Gomez is a freelancer, MMA analyst/enthusiast and stand up comic. Follow him on twitter @luisjgomez.
Follow us on twitter.com/foxnewslatino
Like us at facebook.com/foxnewslatino